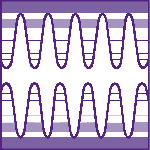 IMPORTANT INFO
Author Acceptance Notification
April 4, 2005
Late News Submission Deadline
June 3, 2005
Early Registration Ends
June 8, 2005
Welcoming Reception
June 22, 2005
AWARD RECIPIENT

ARTHUR C. GOSSARD
Professor
University of CA, Santa Barbara
Honors and Awards
$500 awards are made annually by the Electronic Materials Committee for the top 5 percent of student papers presented at the conference. Student papers are judged on both scientific content and presentation. Awards will be presented to the 2004 EMC student winners during the plenary session on Wednesday, June 22, in the Corwin Pavilion. Congratulations to the following students:
Student: Jeffrey Gleason
Paper: Nanometer-Scale Studies of Point Defect Distributions in GaMnAs Films
Student: Jessica L. Hilton
Paper: Reaction Kinetics, Thermodynamics, and Growth Characteristics of Ultra-Thin Mn Films on GaAs(001)
Student: Vincenzo Lordi
Paper: Electroabsorption and Band Edge Optical Properties of GaInNAsSb Quantum Wells Around 1550nm
Student: Tihomir Lubenov Gugov
Paper: Transmission Electron Microscopy (TEM) Structural Characterization of GaInNAs and GaInNAsSb Quantum Wells Grown by Molecular Beam Epitaxy (MBE)

2005 JOHN BARDEEN AWARD WINNER
The John Bardeen Award, established in 1994, recognizes an individual who has made outstanding contributions and is a leader in the field of electronic materials.
Recipient: Arthur C. Gossard
Citation: For outstanding contributions and leadership to the materials science of epitaxial crystal growth and to the physics of electronic structure and devices.
Arthur Gossard is a professor at the University of California, Santa Barbara.He graduated summa cum laude from Harvard University in 1956 with a bachelor of arts and earned a doctorate from the University of California, Berkeley in 1960, both in physics. Prior to joining the University of California in 1987, Professor Gossard was a distinguished member of the technical staff at AT&T Bell Laboratories (1960–1987). Among his many honors, he was elected to the National Academy of Sciences in 2001, named a Fellow of the Institute of Electrical and Electronic Engineers in 2001, and received the American Physical Society McGroddy Prize for New Materials in 2001.
"It is an honor to join the very distinguished ranks of the previous recipients of the John Bardeen Award. I am pleased by the recognition from TMS and my colleagues and by what this represents. It is very special to be associated with an award that recognizes the name of John Bardeen and his many contributions to both physics and electronic materials and devices."

You are encouraged to submit a nomination for the TMS 2006 John Bardeen Award. John Bardeen, through a career of theoretical and experimental research, set the foundation for the current state of understanding of electronic materials. Two areas in which Bardeen had great impact were the invention and development of the solid-state transistor and the theory that developed greater understanding of superconductivity.

FOR MORE INFORMATION . . .
For award criteria and additional information please visit the TMS Honors and Awards web page.
To obtain a nomination form stop by the TMS' registration desk at EMC or download the Award Nomination Form (PDF) and follow the attached instructions.