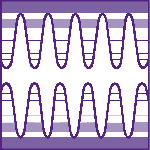 IMPORTANT INFO
Author Acceptance Notification
April 4, 2005
Late News Submission Deadline
June 3, 2005
Early Registration Ends
June 8, 2005
Welcoming Reception
June 22, 2005
The EMC 2005 Exhibition
EMC 2005—the event where you'll find an unparalleled gathering of industry, science and research professionals in electronic materials….meet them this coming June. The EMC Exhibition brings the technical audience to you with:
Exhibition hours to complement the technical program schedule
A hosted welcoming reception held in the exhibition area
All coffee breaks served exclusively in the exhibition area
The exhibition is located in the University Center/Lagoon Plaza.
| | |
| --- | --- |
| Wednesday, June 22: | 9:15 AM - 12:00 Noon |
| | 3:00 PM - 8:00 PM |
| Thursday, June 23: | 9:00 AM-3:30 PM |
EXHIBITOR PRODUCTS AND SERVICES

The following is a brief overview of some of the products and services that will be available for exhibition attendees to browse.
Advanced Thin-film Characterization
Chemical Vapor Deposition (CVD)
Compound Semiconductor Materials
Failure Analysis
GaAs and InP Based Epitaxial Wafers; Substrates
High Performance Purification
High Purity Metalorganics
III-V Materials

Materials Characterization
MOCVD
Optoelectronics
Sapphire Substrates
Scanning Probe and Electron Microscopes
Silicon Heterostructures
Ultra High Purity (UHP) Metals, Gas and Chemical
Wafer Processing Equipment
Wide Bandgap Semiconductors
FOR MORE INFORMATION . . .
For any questions on this or future exhibitor opporutnities through TMS, please contact:
Cindy A. Wilson
TMS
184 Thorn Hill Road
Warrendale, PA 15086
Tel: 724/776-9000 x231
E-mail: wilson@tms.org