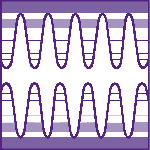 IMPORTANT INFO
Author Acceptance Notification
April 4, 2005
Late News Submission Deadline
June 3, 2005
Early Registration Ends
June 8, 2005
Welcoming Reception
June 22, 2005
Social Events
The following events are planned. Please check back for additional information or updates to the social events calendar.
Attendees are invited to a welcoming reception on Wednesday, June 22 from 6 to 8 p.m. at the University of California in the University Center/Lagoon Plaza.
THE NATURAL HISTORY MUSEUM
Conference attendees and their guests may enjoy a catered dinner at the Santa Barbara Natural History Museum on Thursday, June 23. The cost of this event is included in the full conference and student registration fees. It is not included in the one-day registration fee.
One-day registrants and guests may purchase tickets for the Natural History Museum dinner at a cost of $60 for adults and $25 for children 12 and under. Tickets are available for purchase at the EMC registration desk until 5 p.m. on Wednesday, June 22.
During the intermission of morning and afternoon sessions (approximately 10 to 10:40 a.m. and 3 to 3:40 p.m.) coffee, tea, and sodas are served in the exhibition area (University Center/Lagoon Plaza).