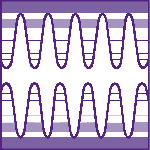 IMPORTANT INFO
Author Acceptance Notification
April 4, 2005
Late News Submission Deadline
June 3, 2005
Early Registration Ends
June 8, 2005
Welcoming Reception
June 22, 2005
Student Information
Students can join the Material Advantage program for just $25 and receive membership benefits in three organizations! Apply today
Access to member Web sites and membership directories of the American Ceramics Society, ASM International, and TMS
A rotating print subscription to the American Ceramics Society Bulletin, Advanced Materials & Processes, and JOM
Online versions of American Ceramic Society Bulletin, Advanced Materials & Processes, JOM and TMS Letters
Discounted subscription fees to archival journals, such as Metallurgical and Materials Transactions (A and B)
Discounted pricing on books, papers, CDs, software, videos, and more!
Scholarship and award opportunities totaling more than $400,000 through societies, chapters and foundations
Opportunities to compete in society sponsored contests
Discounted meeting registration fees
The top 5% of student papers at the Electronic Materials Conference will receive the EMC Best Student Paper Award. The award is based on both the written abstract and the oral presentation.
The Electronic Materials Committee has allocated funds for assistance to students making oral presentations at the conference. Applications were accepted through June 3rd. No additional applications for the student assistance are being accepted at this time.
FOR MORE INFORMATION . . .
If you have any questions about student membership, please contact:
TMS
184 Thorn Hill Road
Warrendale, PA 15086
Toll Free (800) 759-4867 (U.S./Canada only)
Telephone (724) 776-9000, ext. 259
Fax (724) 776-3770
students@tms.org