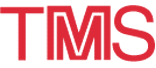 The Merton C. Flemings Symposium: Airlines Information
---
June 28-30, 2000 · MERTON C. FLEMINGS SYMPOSIUM · Cambridge, Massachusetts

This symposium at the Massachusetts Institute of Technology (MIT) is being held to honor Professor Merton C. Fleming's many years of service to the field of materials science education and research. The symposium will celebrate his exceptionally productive career and contributions as an educator, a researcher, a technology policy leader, a friend, and a mentor. The Department of Materials Science and Engineering (DMSE), MIT, and The Minerals, Metals & Materials Society (TMS) are the primary sponsors of the symposium. Several other organizations and companies to which to which Professor Flemings' has made significant contributions have agreed to cosponsor the event.

US Airways has been designated as the official carrier for the attendees of Merton C. Flemings Honorary Symposium, June 28-30, 2000, in Boston, Massachusetts, and agrees to offer exclusive low fares for the attendees.

This special fare will offer a 5% discount off First or Envoy Class and any published US Airways promotional round trip fare. A 10% discount off unrestricted coach fares will apply with seven-day advance reservation and ticketing required. Plan ahead and receive an additional discount by ticketing 60 days or more prior to departure. These discounts are valid provided all rules and restrictions are met and are applicable for travel from all points on US Airways route system.

The above discounts are not combinable with other discounts or promotions, and are valid June 25 - July 3, 2000. Additional restrictions may apply on international travel.

To obtain these discounts, you or your professional travel consultant must call US Airways' Meeting and Convention Reservation Office at 877-874-7687; 8:00 AM – 9:30 PM, Eastern Time.
REFER TO GOLD FILE NO. 22631205


---
The information on this page is maintained by the TMS Meeting Departmentr (mtgserv@tms.org).