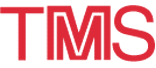 ICGG-3: About the Meeting Site
---
THIRD INTERNATIONAL CONFERENCE ON GRAIN GROWTH
June 14-19, 1998 · Pittsburgh, Pennsylvania

The Third International Conference on Grain Growth (ICGG-3) will be held June 14-19, 1998, in Pittsburgh, Pennsylvania. The conference will deal with all aspects of grain growth in materials. ICGG-3 is being sponsored by The Minerals, Metals & Materials Society (TMS) and by invited cosponsors: Materials Research Society and ASM International.

The site of ICGG-3 is Carnegie Mellon University (CMU), which is located near parks and cultural activities in the Oakland area of Pittsburgh. View the map of the CMU campus as a .gif file to see the University Center. This is where the conference will take place. Next to the University Center are the air conditioned dormitories. The University Center also houses food services and recreational facilities, such as, swimming, basketball, aerobics, weights, spas and steam rooms (available for $5 per day). Also, visible on the campus map is the College of Fine Arts, where the Sunday evening welcoming reception will be held.

Various restaurants, shops and churches are just a few blocks from the University. The Carnegie Museum is famous for its halls of natural history, minerals and gems, architecture and art. The Carnegie Science Center features hands-on science, omnimax theatre, and a planetarium. The Three Rivers Arts Festival, including music and dance, as well as arts and crafts, will be on display at Point Park (shown in the ICGG-3 logo) in downtown Pittsburgh, June 5th through the 21st.

Hotels will provide shuttle service for their visitors to the campus area and to downtown Pittsburgh. You can enjoy a variety of ambient activities in addition to the conference during your visit to Pittsburgh.

Available for download is a map of the Pittsburgh area, which include driving directions from various points. This map is downloadable as a portable document format file, which is viewable using the free software Adobe Acrobat.

---
The information on this page is maintained by the TMS Customer Service Center (csc@tms.org).