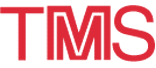 ICGG-3: General Information
---
THIRD INTERNATIONAL CONFERENCE ON GRAIN GROWTH
June 14-19, 1998 · Pittsburgh, Pennsylvania

The Third International Conference on Grain Growth (ICGG-3) will be held June 14-19, 1998, in Pittsburgh, Pennsylvania at Carnegie Mellon University. The conference will deal with all aspects of grain growth in materials. ICGG-3 is being sponsored by The Minerals, Metals & Materials Society (TMS) and by invited cosponsors: Materials Research Society and ASM International.

The organizers of the conference wish to acknowledge their appreciation to the following companies for their generous support of ICGG-3. Specific events and student attendance are being supported by contributions. The complete list of sponsors will be published in the final program which will be distributed at the conference. Sponsors include Alcoa, Allegheny Ludlum, Armco, National Science Foundation, and USS.
REGISTRATION
The deadline to advance register has passed. Full-conference registration includes attendance to all technical sessions, the welcoming reception, the symposium banquet, coffee breaks, the river cruise, and one copy of the symposium proceedings.
Student full-conference registration includes attendance to all technical sessions, the welcoming reception, and coffee breaks. Students must purchase the conference banquet ticket, the river cruise, and the proceedings volume separately. Hours for on-site registration are listed in the schedule of events.
SCIENTIFIC SCOPE
Grain growth lies at the heart of microstructural evolution under a broad range of conditions. The consequences of grain growth are of considerable technological and industrial importance in determining the manufacturability and service life of metals, ceramics, thin films and other fine-grained materials.
Earlier ICGG conferences were held in Rome, Italy (1991), and in Kitakyushu, Japan (1995). These conferences attracted contributions by investigators from some 29 countries worldwide. Proceedings from these conferences have since served as an excellent resource for scientists and engineers.
As listed in the schedule of events, technical sessions for ICGG-3 will commence at 8:45 a.m. on Monday, June 15, 1998. Sessions will be held at Carnegie Mellon University's University Center. This conference will be conducted with plenary sessions, parallel sessions, poster sessions, welcoming reception, and tours. All conference attendees will receive an attendees list, the final program with abstracts, a conference proceedings, and admission to conference-sponsored events.
Topics will include:

Theory, modeling and simulation of normal and abnormal grain growth
Texture, microtexture and orientation correlations
Particle and other drag effects
Thermodynamic and kinetic properties of interfaces
Grain boundary and interface structure
Topological characteristics of the interfacial network
Thin films and nanocrystaline materials
New experimental techniques
Applications of grain growth phenomena to the manipulation and control of properties and performance
Process modeling/annealing
Industrial applications
The program for this meeting can be viewed using the TMS Conference Management System. A complete version of the at-meeting technical program (including paper titles and abstracts) is also available for download as a portable document format (PDF) file (viewable and printable using Adobe Acrobat).
PROCEEDINGS
All presentations given at the conference will be published in a peer-reviewed conference proceedings volume. A copy of the proceedings is included in the full-conference registration fee and will become available following the conference. Publication of the proceedings volume is scheduled for December 1998. Additional copies of the proceedings may be purchased at a discounted price of $120 during the conference. Following the meeting, the discounted price will no longer be available.
TABLETOP EXHIBITS
ICGG-3 will sponsor an exhibition highlighting the techniques, instruments, and software developments that are integral aspects of grain growth and other microstructural investigations. You and your organization are invited to participate in this "tabletop" display.
This will be an opportunity to discuss your product or service with world-class scientists and engineers working in the areas of grain growth and microstructural development. The specialized technical program of ICGG-3 will attract prominent international researchers from academia and the materials industry.
Companies and organizations interested in participating should contact TMS before the April 1, 1998 deadline. Direct inquiries to: ICGG-3 Exhibit, The Minerals, Metals & Materials Society, 184 Thorn Hill Road, Warrendale, PA 15086-7528; telephone (724) 776-9000, ext. 231; fax (724) 776-3770; e-mail wilson@tms.org.
SOCIAL EVENTS
The conference will be held at the Carnegie Mellon University, which is located in Oakland, the cultural center of Pittsburgh. Scheduled activities include a welcoming reception on Sunday, June 14, a dinner cruise on Monday, June 15, and additional tours for accompanying persons. Conferees will have access to athletic facilities at the University Center. Local attractions include the Three Rivers Arts Festival, historic sites, Carnegie Museum, and Carnegie Science Center. There are several large parks nearby for informal gatherings. Arrangements can be made for conferees who intend to bring a guest. For more information, visit the ICGG-3 destination page.
AUTHORS' INFORMATION
Slide Preview Area: Authors are invited to preview their slides at the Slide Preview Station, located in the University Center, Peter Room, 2nd floor. See the schedule of events page for hours.
Authors' Coffee: Monday through Friday, authors and session chairs are asked to attend the Authors' Coffee on the day of their presentation. Continental breakfast will be provided in the University Center, Wright Room, 2nd floor. See the schedule of events page for times each day. Please plan to attend.
POLICIES
Refund Policy: A written request must be sent to TMS Headquarters, 184 Thorn Hill Road, Warrendale, PA 15086, postmarked no later than June 10, 1998. A $30 processing fee will be charged on all cancellations. No refunds will be issued after the deadline date.
Smoking: Carnegie Mellon University prohibits smoking in the University Center. Smoking is only allowed in outdoor areas and those specifically marked as a "designated smoking area".
Audio/Video Recording of Presentations or Sessions: The Minerals, Metals & Materials Society reserves the rights to any audio and video reproduction of all presentations at TMS sponsored meetings. Recording of sessions (audio, video, still photography, etc.) intended for personal use, distribution or copyright without the express written consent of TMS and the individual authors is strictly prohibited. Contact the TMS Technical Program Department to obtain a copy of the waiver release form.
Americans with Disabilities Act: Carnegie Mellon University and TMS strongly support the federal Americans with Disabilities Act (ADA) which prohibits discrimination against, and promotes public accessibility for those with disabilities. In support of this act, we ask that those attendees requiring specific equipment or services, to please advise CMU and TMS via the housing and registration forms in this brochure.
HOUSING ACCOMMODATIONS
On-Campus Housing: Attendees of ICGG-3 may reside on the campus of Carnegie Mellon University. Oakland is an active hub during the summer making accommodations difficult to secure. Therefore, early reservations are essential. On-campus accommodations were available on a first request basis. The West Wing Residence Halls are located within a very short walking distance of the University Center, the meeting site of the conference.
Off-Campus Housing: Conference attendees may make housing reservations at hotels listed below. Arrangements have been made for rooms at special rates for ICGG-3 attendees. Reservations will be on a first request basis. ICGG-3 takes place during many special events planned in Oakland/Pittsburgh during the dates of the conference and rooms may not be available if you do not act promptly.
Rates do not include 14% tax. The hotels offer complimentary shuttle service to the university. You will be asked for either first night payment in advance or current major credit card account number to hold your room.
Holiday Inn Select
(Located within walking distance of CMU)
University Center
100 Lytton Avenue, Pittsburgh, PA 15213
Telephone (412) 682-6200; Toll-free 1-800-864-8287; Fax (412) 682-5745
Single Room Rate: $103 +tax, per day.
Hampton Inn
(Continental breakfast, parking, and shuttle service to CMU)
University Center
3315 Hamlet Street, Pittsburgh, PA 15213
Telephone (412) 681-1000; fax (412) 681-3022
Single Room Rate: $72 + tax per day.
The advanced housing reservation deadline has passed. For more information, contact Ms. Marge Cain, ICGG-3 Housing, Carnegie Mellon University, Department of Materials Science & Engineering, 3325 Wean Hall, Pittsburgh, PA 15213-3890.

---
The information on this page is maintained by the TMS Customer Service Center (csc@tms.org).