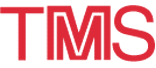 ICGG-3: Rental Car Information
---
THIRD INTERNATIONAL CONFERENCE ON GRAIN GROWTH
June 14-19, 1998 · Pittsburgh, Pennsylvania

The Third International Conference on Grain Growth (ICGG-3) will be held June 14-19, 1998, in Pittsburgh, Pennsylvania. The conference will deal with all aspects of grain growth in materials. ICGG-3 is being sponsored by The Minerals, Metals & Materials Society (TMS) and by invited cosponsors: Materials Research Society and ASM International.

The organizers of the conference wish to acknowledge their appreciation to the following companies for their generous support of ICGG-3. Specific events and student attendance are being supported by contributions. The complete list of sponsors will be published in the final program which will be distributed at the conference. Sponsors include Alcoa, Allegheny Ludlum, Armco, National Science Foundation, and USS.

Hertz Rent-a-Car System has been selected as the Official Car Rental Company for ICGG-3. These special rates are being offered and will be honored up to one week before or one week after the meeting dates. Rates are available for your convenience on rentals at all Hertz Corporate locations in all Pittsburgh locations.

Advance reservations may be made by calling the Hertz reservations number which applies to your location. United States: 1-800-654-2240; Canada: 1-800-263-0600; International travelers should contact your nearest Hertz reservation center and identify yourself as an attendee of ICGG-3. All attendees must reference the Hertz Discount CV #24427, to the reservations agent, in order to receive special pricing.
RATES BEING OFFERED ARE AS FOLLOWS:
Car Class
Daily Rate (per day)
Weekend Daily (per day)
Weekly (5-7 Days)
A
Compact 2-Door
31.99
17.99
140.99
B
Compact 4-Door
33.99
19.99
150.99
C
Mid-Size 2/4-Door
35.99
21.99
160.99
D
Full-Size 2-Door
37.99
23.99
170.99
F
Full-Size 4-Door
39.99
25.99
180.99
I
Luxury
64.99
62.99
319.99
R
MiniVan
79.99
94.99
424.99
* All rates include unlimited mileage.
Other Terms and Conditions: A one-way service fee will apply, when cars are not returned to renting location. Additional daily charges for optional coverages, (Loss Damage Waiver, personal Accident Insurance, personal Effects Protection, refueling, and any applicable state taxes) are not included in the above rates. Drivers must meet standard hertz age, driver and credit requirements. Hertz rent a Car System is a frequent flyer partner with US Airways, Delta, Northwest, United and American Airlines. Frequent flyer information may be requested at time of car booking. Rate cannot be combined with other corporate or association discounts.

---
The information on this page is maintained by the TMS Customer Service Center (csc@tms.org).