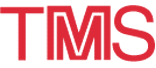 ICGG-3: Airline Information
---
THIRD INTERNATIONAL CONFERENCE ON GRAIN GROWTH
June 14-19, 1998 · Pittsburgh, Pennsylvania

The Third International Conference on Grain Growth (ICGG-3) will be held June 14-19, 1998, in Pittsburgh, Pennsylvania. The conference will deal with all aspects of grain growth in materials. ICGG-3 is being sponsored by The Minerals, Metals & Materials Society (TMS) and by invited cosponsors: Materials Research Society and ASM International.

The organizers of the conference wish to acknowledge their appreciation to the following companies for their generous support of ICGG-3. Specific events and student attendance are being supported by contributions. The complete list of sponsors will be published in the final program which will be distributed at the conference. Sponsors include Alcoa, Allegheny Ludlum, Armco, National Science Foundation, and USS.

US Airways agrees to offer an exclusive low rate for ICGG-3 attendees. This special fare will offer a five percent discount off First Class and any published US Airways promotional round trip fares. A 10% discount off unrestricted coach fares will apply with seven day advance reservations and ticketing required.

Plan ahead and receive an additional five percent discount by ticketing 60 days or more prior to departure. These discounts are valid providing all fare rules and restrictions are met. The offer is extended for travel from the Continental United States, Bahamas, Bermuda, Canada and San Juan, Puerto Rico. Meeting discounts are not combinable with other discounts or promotions. Additional restrictions may apply on international travel.

For Reservations Call US Airways Meeting and Convention Reservation Office




1-800-334-8644
Hours: 8:00 a.m. - 9:00 p.m. (Eastern Standard Time)
Refer to GOLD FILE NUMBER #34200049


Once your reservations are confirmed, US Airways will mail the tickets to you or suggest several other convenient methods of purchase. If you normally use the services of a travel agent or corporate travel department, please have them place the call so that they may obtain the same advantages for you. The special meeting fare is only available through the Meeting and Convention Reservation Office of US Airways.

---
The information on this page is maintained by the TMS Customer Service Center (csc@tms.org).