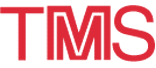 Scenes from ICMOVPE-IX
---
May 31-June 4, 1998  ·  La Jolla, California
NINTH INTERNATIONAL CONFERENCE ON METAL ORGANIC VAPOR PHASE EPITAXY

Sponsored by The Minerals, Metals, & Materials Society (TMS) and the American Association for Crystal Growth, the Ninth International Conference on Metal Organic Vapor Phase Epitaxy (ICMOVPE-IX), was held May 31 through June 4, 1998, at the Sheraton Grande Torrey Pines Hotel, La Jolla, California.

The conference has built upon the strong tradition of previous conferences of presenting the latest advances in the science, technology, and applications of MOVPE and related growth techniques. The objective is to bring together a wide spectrum of specialists from industry, commerce, academia, and national laboratories to present their most recent progress in the fundamental and applied aspects of MOVPE technology.

Scenes from the
NINTH INTERNATIONAL CONFERENCE ON METAL ORGANIC VAPOR PHASE EPITAXY



The ICMOVPE-IX Welcoming Reception was sponsored by Axitron Ag.
The Welcoming Reception in the Parterre Garden.
Welcoming Reception attendees.
Conference organizer, Dr. Ronald L. Moon enjoying a cup of coffee during one of the session breaks.
Eberhard Vuehoff of Siemens, Munich, Germany.
Mike Tischler, Epitronics, Phoenix, Arizona.
TMS Past President, Prof. Bruce Wessles, delivered his invited paper entitled, "Ferroelectronic Oxide Epitaxal Thin Films: Synthesis and Nonlinear Optical Properties", on Tuesday morning.
Anita Koch of Elsevier. Elsevier is the official publisher of the ICMOVPE-IX proceedings.
ICMOVPE attendees taking advantage of the lounge area to discuss business.
Hal Mansevit, founder and creator of ICMOVPE technology.
ICMOVPE-IX attendees enjoying a beautiful sunset at the Monday evening Stephen Birch Aquarium excursion.
Sunset at the Stephen Birch Aquarium.
---
The information on this page is maintained by the TMS Customer Service Center (csc@tms.org).