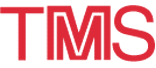 About the Fifth International Conference on Structural & Functional Intermetallics: Social Functions and Tours
---
FIFTH INTERNATIONAL CONFERENCE ON STRUCTURAL & FUNCTIONAL INTERMETALLICS
July 16–19, 2000  ·  Vancouver, British Columbia
The Fifth International Conference on Structural & Functional Intermetallics (ICSFI), sponsored by The Minerals, Metals & Materials Society (TMS), will be held July 16-19, 2000, at the Westin Bayshore Hotel in Vancouver, British Columbia. The Westin Bayshore has a waterfront location overlooking picturesque Coal Harbor.
Delegates to the ICSFI will be invited to participate in a range of exceptional social activities and an accompanying person's program will include visits to places of interest in Vancouver and surrounding areas.
SOCIAL FUNCTIONS
The following social functions are currently scheduled:
| | | |
| --- | --- | --- |
| Sunday, July 16, 2000 | | |
| Welcoming Reception | Marine Room | 5:30 pm-7:00 pm |
| | | |
| Tuesday, July 18, 2000 | | |
| Reception | Salon Ballroom | 6:00 pm-6:45 pm |
| Conference Dinner Cruise* | Sunset Bay II Yacht | 7:00 pm-10:30 pm |
* The chartered vessel will cruise out of Coal Harbor under the Lionís Gate Bridge, past multi-million dollar homes, which line the shore along West Vancouver, across into English Bay and False Creek and then back to the Westin Bayshore.
ACCOMPANYING PERSONS TOURS
Accompanying persons tours have been customized to enhance the Structural & Functional Intermetallic Conference experience. To register, please complete the Advance Registration form (either on-line or in PDF format) and return it to TMS. Confirmations of the tour will be sent to each participant before the conference. Please note that reservations will be handled on a first-come, first serve basis and reservations will not be available on-site.
Pre-registration for the tour program will be accepted up to June 30, 2000. Please make your reservations early.
All tours will originate and end at the Westin Bayshore Hotel.
TOUR #1: Deluxe Grand City Tour
Date: Monday, July 17, 2000
Time: 9:15 a.m.-12:45 p.m.
Fees: $40.00 per person (US curency)
Discover the scenic highlights of Vancouver! On this tour, you will tour the world famous 1000 acre Stanley Park; cruise historic Gastown and North Americaís second largest Chinatown; visit Queen Elizabeth Park; view the city from Little Mountain, which is the highest viewpoint in Vancouver; cruise the bustling City Centre Shopping District; and enjoy a leisurely drive along tranquil English Bay Beach.
The bus will leave the Westin Bayshore Hotel at 8:45am and return at approximately 1:15pm.
TOUR #2: Mountains & Sea Tour
Date: Wednesday, July 19, 2000
Time: 2:00 p.m.-7:00 p.m.
Fees: $55.00 per person (US currency)
From sea level to 4,000 feet above Vancouver, where the panoramic view stretches to the distant shores of Vancouver Island, donít miss this spectacular tour of the majestic North Shore Mountains.
This tour will encompass riding the famous Grouse Mountain Skyride to a mountain top playground surrounded by incredible sea and city views. You will also enjoy the heritage of Vancouverís oldest attraction at the Capilano Suspension Bridge. Watch traditional totem pole carvers and walk on air across the Capilano River. Finally, you will cross over the magnificent Lions Gate Bridge from the North Shore and then experience the beauty of the Vancouver Harbour aboard the vessel, the MPV Constitution.
The bus will leave the Westin Bayshore Hotel at 1:30pm and return at approximately 7:30pm.

---
The information on this page is maintained by the TMS Meeting Departmentr (mtgserv@tms.org).