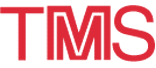 ISSI-2: Airline Information
---
2ND INTERNATIONAL SYMPOSIUM ON STRUCTURAL INTERMETALLICS
September 21-25, 1997 · Champion, Pennsylvania

USAirways has been selected as the Official Co-Carrier Airline for the 2nd International Symposium on Structural Intermetallics (ISSI-2), sponsored by the High Temperature Alloys and Titanium Committees of The Minerals, Metals & Materials Society's (TMS's) Structural Materials Division. The symposium will be held at the Seven Springs Mountain Resort, Champion, Pennsylvania, Sunday, September 21, through Thursday, September 25, 1997.
USAirways agrees to offer an exclusive low fare for the attendees traveling to the ISSI-2. This special fare will offer a five percent discount off First Class and any published USAirways promotional round trip fares. A ten percent discount off unrestricted coach fares will apply with seven-day advance reservations and ticketing required. These discounts are valid providing all fare rules and restrictions are met and is applicable for travel from the Continental United States, Bahamas, Bermuda, Canada and San Juan, PR. Meeting discounts are not combinable with other discounts or promotions. Additional restrictions may apply on international travel.
For reservations and additional information, call toll-free:
1-800-334-8644
USAirway's Meeting and Convention Reservation Office
8:00 a.m. - 9:00 p.m. (Eastern Time)
Refer to Gold File Number #34200047

Once your reservations are confirmed, we will mail the tickets to you or suggest several other convenient methods of purchase. If you normally use the services of a travel agent or corporate travel department, please have them place the call so that they may obtain the same advantages for you. The special meeting fare is only available through the Meeting and Convention Reservation Office of USAirways.
---