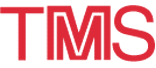 ISSI-2: Rental Car Information
---
2ND INTERNATIONAL SYMPOSIUM ON STRUCTURAL INTERMETALLICS
September 21-25, 1997 · Champion, Pennsylvania

Hertz Rent-a-Car System has been selected as the Official Car Rental Company for the 2nd International Symposium on Structural Intermetallics (ISSI-2), sponsored by the High Temperature Alloys and Titanium Committees of The Minerals, Metals & Materials Society's (TMS's) Structural Materials Division. The symposium will be held at the Seven Springs Mountain Resort, Champion, Pennsylvania, Sunday, September 21, through Thursday, September 25, 1997.
Advance reservations may be made by calling Hertz reservations at 1-800-654-2240 and identifying yourself as an attendee of the ISSI-2 conference. You must give the reservations agent the Hertz Worldwide Discount Number CV#24376. Special rates are being offered and will be honored up to one week before or one week after the meeting dates. Rates are available for your convenience at all Pittsburgh rental locations. Cars may be returned anywhere in the Pittsburgh area for no additional charge.


RATES BEING OFFERED ARE AS FOLLOWS:
Car Class
Daily Rate
(per day)
Weekend
Daily (per day)
Weekly
5-7 Days
A
Compact 2-Door
32.99
24.99
129.99
B
Compact 4-Door
34.99
26.99
144.99
C
Mid-Size 2/4-Door
38.99
28.99
159.99
D
Full-Size 2-Door
41.99
33.99
179.99
F
Full-Size 4-Door
45.99
35.99
209.99
G
Premium
47.99
47.99
239.99
I
Luxury
59.99
59.99
299.99
R
MiniVan
59.99
59.99
299.99
Terms and Conditions
Participating locations may have airport fees, surcharges, and/or motor vehicle fees related to car rental which are separate charges from tax. For the midsize cars, the two- or four-door choice cannot be confirmed, however, your preference will be noted on your reservation.

---