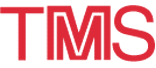 ISSI-2: Tour Information
---
2ND INTERNATIONAL SYMPOSIUM ON STRUCTURAL INTERMETALLICS
September 21-25, 1997 · Champion, Pennsylvania

The 2nd International Symposium on Structural Intermetallics (ISSI-2), sponsored by the High Temperature Alloys and Titanium Committees of The Minerals, Metals & Materials Society's (TMS's) Structural Materials Division will be held at the Seven Springs Mountain Resort, Champion, Pennsylvania, Sunday, September 21, through Thursday, September 25, 1997.

TMS and Complete Concept have arranged customized tours for attendees and/or accompanying persons during the ISSI-2 conference. To register for these tours, complete and submit the ISSI-2 Registration Form.

All tour tickets will be held in your name for pick-up at the tour desk located at the conference registration area. Reservations will be handled on a first-come, first-served basis, and attendees are encouraged to reserve early in order to assure the availability of each tour. Tours will not be scheduled unless a sufficient number of individuals preregister. The deadline for tour preregistration is September 1, 1997.

A staff person from Complete Concept will be available at the conference registration area on Sunday, September 21, from 12:00 noon until 6:00 p.m. to book reservations for tours that have not yet been filled. Tickets purchased on-site will be assessed a surcharge of $2.00 per ticket. All tours will depart from the Center Lobby. After the deadline date, no refunds will be issued (unless the tour is canceled).
A COUNTRY WINE TASTING AT GLADES PIKE WINERY
Date: Monday, September 22
Time: 1:00 p.m.-3:30 p.m.
Cost: $35 per person (includes a box lunch)

Visitors step back in time when visiting this award-winning winery that is housed in a barn built in 1868. Glades Pike Winery is a quiet unhurried place where visitors are encouraged to leisurely sample the wide variety of wines produced here and tour the winery at their own pace. The staff will explain the wine-making process and answer any questions you may have. This Country Wine Tasting outing will be held outside under a tent, where you can sample wines, have some bread, cheese, and fruit. A light boxed lunch will be served on the bus en route to the winery. This is surely the way to relax after a long morning at the conference.


Date: Monday, September 22
Time: 1:00 p.m.-4:00 p.m.
Cost: $45 per person (includes a box lunch)

White water rafting on the Youghiogheny River will truly be a memorable experience! The "Yough," pronounced ("yock") has become one of the most popular whitewater rivers in the United States. This exciting river runs through the middle of Ohiopyle State Park. Located in the heart of the Laurel Highlands of southwestern Pennsylvania. Your trip begins in Ohiopyle. Your professional guides will assist you through such rapids as Entrance, Cucumber, and Railroad. The rapids are separated by calm deep pools, allowing you an opportunity to catch your breath and enjoy the scenery. From the first wave in Entrance Rapid, your trip will be a memorable experience, lasting a lifetime or luring you back year after year for an ever changing challenge. There is also a chance to get this ride on film. Photographs are taken of each participant while negotiating the rapids. If you wish, you may purchase them at the photo room in town. A box lunch will be served en route to Ohiopyle.


Date: Tuesday, September 23
Time: 8:30 a.m. - 5:00 p.m.
Cost: $63 per person (includes lunch

Pittsburgh is a dynamic place. It is located at the confluence of three great rivers, the Allegheny, the Monongahela, and the Ohio. There is a certain flavor about Pittsburgh that tells visitors that it is alive and exciting! Pittsburgh's story, both old and new, comes alive with surprising facts and intriguing stories about the city and its people.

The first jewel of this tour of many treasures is a visit to Phipps Conservatory. The conservatory was a gift to the residents of Pittsburgh from Henry Phipps and is now a National Historic Landmark. The two and one-half acres of lush plantings and foliage are encased within this great glass house built in 1893. Paths meander through a Japanese Garden, a Cloister Garden, tropical settings, the Orchid Room, and an English country garden. This botanical trip around the world is the perfect beginning to a day replete with unforgettable legacies.

Andrew Carnegie's gift to the people of Pittsburgh, The Carnegie, houses four cultural centers under one roof. The Museum of Art is highly regarded for its permanent collection ranging from the old masters to the contemporaries, with a fine representation of the Impressionists. Hillman Hall of Minerals and Gems, Dinosaur Hall, and the Hall of Architecture are also among the wealth of treasures awaiting you at The Carnegie.

Lunch will be at Duranti's Restaurant in Oakland. Following lunch, our stop will be the Senator John Heinz Pittsburgh Regional History Center in the Strip District. This museum is a treasure house of historical materials, from family photographs and personal belongings to industrial artifacts and corporate archives. From the early day of our nation to the technological revolution of today, no other place in the world can match the rich brocade of people and history that is Pittsburgh and Western Pennsylvania. The building that houses the museum is a 160,000 square-foot renovated ice warehouse that was built in 1898 by the Chautauqua Lake Ice Company.

Our tour concludes atop Mt. Washington where the spectacular view of the whole Pittsburgh scene unfolds, a view that prompted Frank Lloyd Wright to call this the world's most beautiful setting for a city. You may descend the mountain via the Duquesne Incline, a veritable museum on wheels.

Date: Wednesday, September 24
Time: 1:00 p.m.-4:00 p.m.
Cost: $42 per person (includes a box lunch)

Ride through the magnificent mountain scenery of the Laurel Highlands by privately chartered coach to Fallingwater, famed architect Frank Lloyd Wright's most widely acclaimed work. More than one million people from every corner of the world have come to see this masterpiece, built as a summer home for the Edgar Kaufmann family, prominent Pittsburgh merchants. Dramatic cantilevered terraces soar over a cascading waterfall. The livingroom hearth embodies an immense boulder in the setting nature created. Completed in 1939 with guest wing and servants quarters, it is as fresh today as when it was built. This breathtaking house was judged by the American Institute of Architects in 1986 to be the nation's most successful example of architectural design. It is described as the clearest expression of Wright's ideal that man can, in fact, live in harmony with nature. A box lunch will be served on the bus while en route to Fallingwater.

HORIZON OUTLET MALL SHOPPING TRIP
Date: Wednesday, September 24
Time: 1:00 p.m.-4:00 p.m.
Cost: $35 per person (includes lunch)

You will be met at Seven Springs by an escort for your shopping trip to Somerset, Pennsylvania. Just a short distance away is the Horizon Outlet Mall with more than 50 outlet stores. Following an afternoon of shopping, you will be taken to the Inn at Georgian Place for tea, assorted tea sandwiches, and homemade scones elegantly served on the sun porch. The inn was built at the turn of the century and has been beautifully restored.
---