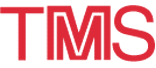 Recapping the Environmental Degradation of Materials in Nuclear Power Systems—Water Reactors
---
August 1-5,1999  ·  Newport Beach, California
NINTH INTERNATIONAL CONFERENCE ON ENVIRONMENTAL DEGRADATION OF MATERIALS IN NUCLEAR POWER SYSTEMS—WATER REACTORS

The Minerals, Metals and Materials Society (TMS), dedicated to the advancement of scientific and engineering knowledge for materials-centered technologies, sponsored the Ninth International Conference on Environmental Degradation of Materials in Nuclear Power Systems—Water Reactors in Newport Beach, California, August 1-5, 1999. Cosponsoring the conference was the National Association of Corrosion Engineers and the American Nuclear Society.

The conference hosted utility engineers, reactor vendor engineers, plant architect engineers, and consultants involved in design, construction, and operation of water reactors, as well as researchers concerned with the fundamental nature of materials degradation.

---
Attendee
Countries
Austria
Belgium
Canada
Czech Republic
Finland
France
Germany
Japan
Nigeria
Norway
Saudi Arabia
South Korea
Spain
Sweden
Switzerland
Taiwan
UK
United Kingdom
United States

Number
1
1
15
3
2
22
14
23
1
2
2
5
1
16
4
3
1
2
101

---
The information on this page is maintained by the TMS Customer Service Center (csc@tms.org).