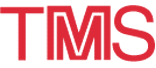 About the 8th Biennial Workshop on OMVPE: Marriott's Laguna Cliffs Resort Information
---
8TH BIENNIAL WORKSHOP ON ORGANOMETALLIC VAPOR PHASE EPITAXY
April 13-17, 1997 · Dana Point, California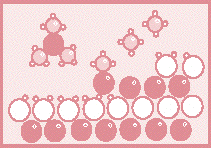 The 8th Biennial Workshop on Organometallic Vapor Phase Epitaxy (OMVPE), sponsored by the Electronic Materials Committee of The Minerals, Metals & Materials Society's (TMS's) Electronic, Magnetic & Photonic Materials Division will be held at Marriott's Laguna Cliffs Resort, Dana Point, California, Sunday, April 13 through Thursday, April 17, 1997.
About Marriott's Laguna Cliffs Resort
Location: Marriott's Laguna Cliffs Resort; 25135 Park Lantern; Dana Point, CA 92629; telephone: (714) 661-5000; fax: (714) 661-5358. The resort is located on 42 acres of park and lawn overlooking the Pacific Ocean and a 2500-slip yacht harbor.

Description: Welcome to the Southern California Coast. The feeling is comfortable beachside ambiance. It is a world of relaxation and recreation at the Dana Point Resort. Surround yourself with comfort in ocean view rooms and suites. Relax in sun drenched pools, soothing spas or in the hands of a talented masseuse. From there, it's time to explore the many possibilities that await you.
Bask in southern California sunshine, take in a game of tennis or volleyball, bike riding, deep-sea fishing, sailboarding, or enjoy countless other beach activities. You can also explore the undersea world with a scuba diving expedition. Then it's off to nearby golf courses, village galleries, and world-renowned local attractions with the convenience of our car rental services. And, as the sun sets enjoy the panoramic view of the sparkling Pacific at the Marriott's own award winning Watercolors Restaurant.
Dining and entertainment is extra special at Dana Point Resort. The Watercolors Restaurant combines delicious menu choices with a magnificent ocean view from breakfast through dinner. Sunsets arrive to live piano music. Lighter fare is available poolside and relaxed conversation over cocktails eases the body and soul in the Lantern Bay Lounge.
Within walking distance, the dining, shopping and recreational choices are abundant. The view is magnificent. The destination provides a world of relaxation and recreation. As Richard Henry Dana wrote, "it is the most romantic spot along the California Coast." Fronted by acres of velvet green lawn and park, Dana Point Resort takes full advantage of its Southern California blufftop location.
Recreation is always an important part of the agenda when meeting at Dana Point Resort. Consider the many alternatives which can be arranged for groups as well as individuals, such as, tennis, deep sea fishing, swimming pools with ocean views, health club, 42 acres of parks and lawns, sailing excursions, basketball, and golf.
About Conference Tours
Optional tours are planned for Monday and Tuesday afternoons for attendees wishing to experience Dana Point and the surrounding area. Attendees are strongly urged to pre-register. If minimum numbers are not attained, the tours will be cancelled. Please register using the on-line registration form for the following optional tours.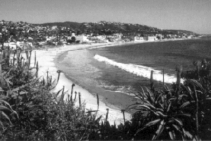 Coastal Tour including the San Juan Capistrano Mission
Day: Monday, April 14
Time: 1:30 pm - 5:30 pm
Cost: $28:00 per person
Discover the enchantment of the San Juan Capistrano Mission, where the swallows continue to arrive on March 19 (St. Joseph's Day) and remain to bear their young and teach them to fly for a brief seven months. On October 23 (St. John's Day), they begin their 6,000 mile journey back to the town of Goya, Argentina where spring has just begun for them again.
The San Juan Capistrano Mission, perhaps most well known for its "return of the swallows" each year is also known as the "Jewel of the Missions." Perhaps nowhere else does the sheer tranquility and benign character of mission life and of old Spanish California come so vividly to life. Containing very precious and graphically intact testimonials, the mission serves a living treasure house for a glorious chapter in early California history.
Next, we'll travel up the coast and view the coastal communities of Laguna Beach, Corona Del Mar and Newport Beach. The tour guide gives all kinds of interesting information on the history of the area, property values and community regulations, plant and fauna identification.
Laguna Beach Art Gallery Walk
Day: Tuesday, April 15
Time: 1:30 pm - 5:30 pm
Cost: $20.00 per person
Long a haven for emerging artists, as well as those opting to retreat from the hustle and bustle of the big city art circuit, the various galleries of Laguna offer a wide variety of art and specialty boutiques.
Three to four selected galleries are the focus of the first portion of our tour. A knowledgeable tour guide explains the unique collections at each stop along the Pacific Coast Highway. Free time is reserved for the second part to allow guests time to re-visit their favorite spots along with exploring additional boutiques and galleries. Our guide remains on hand to offer interesting facts and information about all the interesting spots in Laguna Beach.
More Attractions and Activities
While some visitors to Southern California never leave its sun-kissed shores and challenging golf courses, there are plenty of attractions and activities to keep you busy. Here is a list of some of them.
Attractions
Del Mar Race Track
Disneyland
Los Angeles Zoo
Knott's Berry Farm
Movieland Wax Museum
Nixon Library
Orange County Marine Institute
Orange County Performing Arts Center
Pilgrim (Replica of Henry Dana's ship)
Queen Mary
San Diego Wild Animal Park
San Diego Zoo
San Juan Capistrano Mission
Sea World
Sherman Library & Gardens
Six Flags Magic Mountain
Universal Studios
Other Activities
Dancing
Live Entertainment
Playhouses
Catalina Island
Hay Rides
Hot Air Balloon Rides
Shopping
Bicycle Rentals
Hang Gliders
Horseback Riding
Jet Ski
Kayak
Parasailing
Scuba Diving
Snorkeling
Surfboards
Water Skiing
Whale Watching Tours
Wind Surfing
Wineries
---
The information on this page is maintained by TMS Customer Service Center (csc@tms.org).