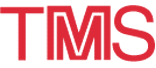 OMVPE-99: Exhibitor and Sponsorship Information
---
May 23-27, 1999 · NINTH BIENNIAL ORGANOMETALLIC VAPOR PHASE EPITAXY WORKSHOP · Ponte Vedra Beach, Florida
EXHIBIT HOURS
Monday-Wednesday
May 24-26, 1999
7:30 a.m.-12:00 noon
---
Wednesday
May 26, 1999
2:00 p.m.-5:00 p.m.

The Ninth Biennial Organometallic Vapor Phase Epitaxy Workshop (OMVPE), sponsored by the Electronic Materials Committee of The Minerals, Metals & Materials Society (TMS), will be held at the Sawgrass Marriott Resort in Ponte Vedra Beach, Florida, May 23-27, 1999.
EXHIBITORS
The vendor exhibit will be hosted in the Master's Ballroom adjacent to the main meeting room. Refreshments will be served during breaks in the exhibit area. Exhibit space will be assigned on a first-come, first-served basis. Purchase of a 10'x10' booth at $750, includes one full workshop registration (a $445 value), an 8' draped table, and four free exhibit passes.

Exhibitors as of publication of this mailer include:
Aixtron AG
Akzo Chemical Inc
Balzers Process Systems Inc
Bede Scientific
Bio-Rad
Compound Semiconductor
Emcore Corporation
EMF Ltd.
Epichem
III-Vs Review magazine
InPact
Johnson Matthey
Johnson Matthey/Cyrstar
Leybold Inficon
Matheson Electronic Products
MKS Instruments, Inc.
Morton International
Philips Analytical
SAES Pure Gas Inc
Solkatronic Chemicals Inc
Strem Chemical
Sumitomo Electric
Thomas Swan
Wafer Technology Ltd
SPONSORS
The organizing committee members and meeting attendees wish to acknowledge sponsors for their generous support of the OMVPE Workshop. Sponsors as of publication of this mailer include:
Aixtron AG, Sunday Evening Welcoming Reception
Emcore Corporation, Wednesday Evening Banquet
EMF Ltd., Poster Session Coffee Break
Epichem Inc., Lady St. John Riverboat Trip and Lunch
Morton International, Wednesday Evening Banquet
Note: Any participants in the OMVPE Workshop sponsorship opportunities will receive one free 10'x10' exhibit booth. Sponsors of the Welcoming Reception, Banquet Beverages/Reception Hors D'oeuvres, or Banquet Dinner receive two free 10'x10' booths.
To purchase exhibit space or to inquire about existing sponsorship opportunities, contact Cindy A. Wilson, Marketing Coordinator, TMS Headquarters, 184 Thorn Hill Road, Warrendale, PA 15086-7528; telephone (724) 776-9000, ext. 231; fax (724) 776-3770; e-mail wilson@tms.org.

---
The information on this page is maintained by the TMS Customer Service Center (csc@tms.org).