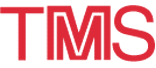 OMVPE-99: About the Sawgrass Marriott Resort
---
May 23-27, 1999 · NINTH BIENNIAL ORGANOMETALLIC VAPOR PHASE EPITAXY WORKSHOP · Ponte Vedra Beach, Florida

The Ninth Biennial Organometallic Vapor Phase Epitaxy Workshop (OMVPE), sponsored by the Electronic Materials Committee of The Minerals, Metals & Materials Society (TMS), will be held at the Sawgrass Marriott Resort in Ponte Vedra Beach, Florida, May 23-27, 1999.

Located on the east coast of Florida in Ponte Vedra Beach, 37 miles from Jacksonville International Airport, the Sawgrass Marriott Resort is a world-class hotel and conference facility. The extensive conference facilities, located within the hotel, are well equipped to host the OMVPE Workshop in a peaceful and comfortable environment.

The extensive hotel amenities include a full-range of restaurants and shops, as well as easy access to nearby restaurants and historic St. Augustine. The Marriott features a full array of on-property recreation, including: miniature golf, tennis, a jogging and bicycle trail, sauna, whirlpool, massage therapy, a health and fitness center, and three outdoor pools one of which is located ocean-side at the Marriott's private beach and Cabana Club, just a short complimentary van ride from the main facility. And, easy access is available to nearby activities, including horseback riding, sailing, fishing, and more! Activities also available include horseback riding, sailing, fishing and a host of local tours and attractions.


There's world-class golf on five surrounding championship golf courses, including the PGA's famous TPC Stadium course, the TPC Valley course, Sawgrass Country Club, Oak Bridge, and Marsh Landing-it's a little piece of golf heaven on earth.

To obtain housing accommodations, download the housing form as a PDF file using Adobe Acrobat. Print and fax or mail the form along with your payment to the Sawgrass Marriott Resort as instructed on the form, before the deadline of April 30, 1999. For additional housing information, contact the Marriott Sawgrass Resort, 1000 PGA Tour Blvd., Ponte Vedra Beach, Florida 32082; telephone (800) 457-4653; fax (904) 280-3381.

---
The information on this page is maintained by the TMS Customer Service Center (csc@tms.org).