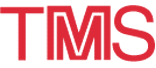 OMVPE-99: Social Functions
---
May 23-27, 1999 · NINTH BIENNIAL ORGANOMETALLIC VAPOR PHASE EPITAXY WORKSHOP · Ponte Vedra Beach, Florida

The Ninth Biennial Organometallic Vapor Phase Epitaxy Workshop (OMVPE), sponsored by the Electronic Materials Committee of The Minerals, Metals & Materials Society (TMS), will be held at the Sawgrass Marriott Resort in Ponte Vedra Beach, Florida, May 23-27, 1999.
REGISTRANT SOCIAL FUNCTIONS
The following social functions are included in the registration fee for full-conference registrants and are planned to supplement the formal technical workshop.

Sunday Evening Welcoming Reception
Time: 7:00 a.m.-9:00 p.m.
Sponsored by Aixtron AG
The Welcoming Reception will be hosted on Champ's Deck, which is a very lovely setting overlooking the lagoon, ornamental pools, and waterfalls. In addition to delicious food and beverage, an additional bit of fun is planned, as a floating golf green will be placed in the lagoon adjacent to the reception area and attendees will be invited to practice their golf skills.

Continental Breakfast and Refreshment Breaks
These are available to all paid registrants throughout the week.

Monday Afternoon Lady St. John Riverboat Tour
Time:1:00 p.m.-5:00 p.m.
Sponsored exclusively by Epichem Inc.
A three-hour boat trip on Monday afternoon following the morning session includes transport to/from the Lady St. John Riverboat. She's newly renovated with two enclosed glass-sided decks, an outside balcony, and the appearance of a steamwheeler. The tour provides for scenic view of the banks of the St. Johns River. Lunch will be provided.

Wednesday Evening Workshop Reception & Banquet
Time: 6:30 p.m.-9:30 p.m.
Cosponsored by Emcore Corporation and Morton International
Paid registrants are invited to attend this event. This year we're making a break from the traditional "formal" reception and banquet hosted in a ballroom. Instead, we'll use the Sawgrass Resort's beach-front/pool-side Cabana Club weather permitting, of course, to host a banquet with a Jimmy Buffet "Margaritaville" theme.
OPTIONAL SOCIAL FUNCTIONS
Opportunities are limited, you are urged to pre-register early for these functions using registration form.

St. Augustine Tour
Tickets: $30.00 per person
When: Tuesday afternoon
We have organized a tour of historic St. Augustine with transportation from the resort to St. Augustine being provided, along with a tram tour of the area, followed by the opportunity to wander through the town at your leisure before returning to Sawgrass. St. Augustine is the nation's oldest city and is a history lover's paradise. Its living history includes archeological remains dating from the 16th century, and a 17th century fortress that has proven to be impregnable. Florida was first discovered in 1513 by Ponce de Leon, and was founded in 1565 by Spanish Admiral Pedro Menendez as a colony. St. Augustine was established as a strategic sea and land base to block foreign advances against the Spanish Empire. St. Augustine was also the birthplace of Christianity in this country.

Famous attractions include the Bridge of the Lions, Fountain of Youth, Ripley's Believe It or Not Museum, Zorayda Castle (a replica of Spain's Alhambre Castle), the Oldest House (depicting 400 years of history), the Castillo de San Marcos (this old fort has never been taken by force), the enchanting St. George Street (in the heart of the restoration area), and the Lightner Museum which is famous for antique furnishings, costumes, mechanical musical instruments, and other artifacts of 19th century daily life.

Wednesday Evening Workshop Reception & Banquet
Tickets: $60.00 per person
Time: 6:30 p.m.-9:30 p.m.
Cosponsored by Emcore Corporation and Morton International
Guests and students must purchase tickets to attend this event. This will be an informal event held at the Sawgrass Resort's beach-front/pool-side Cabana Club, weather permitting.

Sawgrass Resort Golf
For attendees who would enjoy 18-holes of golf during their stay, Sawgrass is a bit of golf heaven on earth. It's surrounded by five championship golf courses including the PGA's famous TPC Stadium Course. The resort strongly recommends you reserve tee times in advance. Tee times are scheduled up to 30 days prior to the day you wish to play. For more information or to schedule a tee time, contact the Sawgrass Resort Pro Shop directly at (904) 285-7777, ext. 6694.

---
The information on this page is maintained by the TMS Customer Service Center (csc@tms.org).