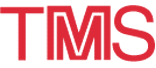 OMVPE-99: Transportation and Travel Information
---
May 23-27, 1999 · NINTH BIENNIAL ORGANOMETALLIC VAPOR PHASE EPITAXY WORKSHOP · Ponte Vedra Beach, Florida

The Ninth Biennial Organometallic Vapor Phase Epitaxy Workshop (OMVPE), sponsored by the Electronic Materials Committee of The Minerals, Metals & Materials Society (TMS), will be held at the Sawgrass Marriott Resort in Ponte Vedra Beach, Florida, May 23-27, 1999.
AIR TRAVEL AND RENTAL CAR DISCOUNTS
The Sawgrass Marriott Resort is approximately 45 minutes from Jacksonville Airport. Special rental car rates have been arranged, and shuttle service is provided if arrangements are made in advance.

Association Travel Concepts (ATC), the official travel agency for the OMVPE-99 Workshop, has negotiated discounts with Delta Air Lines, US Airways, and Avis Rent-a-Car to bring you special airfares and car rental rates that are lower than those available to the public. By calling ATC, you will save 10% to 15% off on Delta or US Airways for tickets purchased more than 60 days prior to the meeting. For tickets purchased less than 60 days prior, the discounts will be 5% to 10% off the lowest available fares. Some restrictions may apply. ATC will also search for the lowest available fare on any other airline serving the Jacksonville airport.

ATC also offers personalized service, advance seat assignments, special meal requests in flight, frequent flier mileage programs, electronic ticketing, e-mail access for convenient booking of your tickets, and more. Discounts apply for travel from May 20, through May 30, 1999. To take advantage of these great rates, call:

Association Travel Concepts
Toll Free 1-800-458-9383
E-mail atc@assntravel.com
Web site http://www.assntravel.com
Fax (619) 581-3988

ATC is available for reservations from 9:00 a.m. until 9:00 p.m. Eastern Standard Time, Monday through Friday. You may also call your own agency or the airlines directly and refer to the corresponding ID number listed below:
Delta: 1-800-241-6760, ID# DMN124546A
US Airways: 1-800-334-8644, ID# 92190926
Avis: 1-800-331-1600, ID# J096230
SHUTTLE SERVICE
East Coast Transportation provides shuttle service from the Jacksonville Airport to Sawgrass Marriott Resort. Advance reservations are required. To make a reservation, please download and complete the Airport Transfer Reservation Form presented as a PDF file, by using Adobe Acrobat, or call (800) 829-7433. Note: the form must be received at least seven days in advance of your arrival date in order to honor the offered rates.

---
The information on this page is maintained by the TMS Customer Service Center (csc@tms.org).