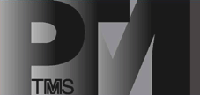 IMPORTANT INFO
Electronic Manuscripts Due - Contributed Papers
June 24, 2005 (6 pg limit)
Electronic Manuscripts Due - Invited Papers
July 15, 2005 (18 pg limit)
Revised deadlines are firm and papers will not be accepted after the dates.
Technical Program
Nearly 400 papers concerning original contributions to the study of solid-to-solid phase transformations will be presented. Papers will be experimental or theoretical in nature or concerned with computer simulation of phase transformations. Emphasis will be placed on inorganic materials including ceramic, metallic and mineral systems. Studies on phase transformations in other materials will also be given.
Areas of interest include, but are not limited to:
Well focused experimental studies of fundamental phase transformation phenomena;

Experimental investigations which critically test theory or which are designed to differentiate between theories;

Computer simulations of fundamental aspects of solid-to-solid phase transformations, a new approach to a problem or presenting a new paradigm for understanding solid-to-solid phase transformations;

New experimental work for which no explanation exists.
Individuals interested in preparing a poster for the poster session will receive a 4' × 8' poster board. All materials must fit within this poster and can be arranged in any format or manner.
The deadline to submit a new abstract is now passed. Abstracts were accepted until December 20, 2004. Notification of acceptance to authors was sent on January 15, 2005. Accepted authors should submit electronic manuscripts as follows:
Contributed Papers: Page limits are 6 pages per paper. All manuscripts are to be submitted by June 24th, 2005.
Invited Papers: Page limits are 18 pages per paper. All manuscripts are to be submitted by July 15th, 2005.
Manuscripts may be submitted and updated through CMS-Plus. CMS-Plus allows anyone with World Wide Web access to electronically access an abstract or paper.
If you have questions or need assistance while using CMS-Plus, please notify the TMS Programming Department at 1-800-966-4867 (in the US and Canada) or (724) 776-9000, ext 212 (elsewhere) or e-mail raabe@tms.org.