Photo Gallery
The following photos were taken during the Solid-Solid Phase Transformations in Inorganic Materials conference. Click on an image to enlarge.
Hub Aaronson receiving a plaque in his honor during the Sunday evening Welcoming Reception.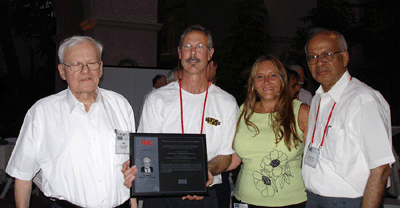 Hub Aaronson, Jim Howe, Christina Raabe and Srinivasa Ranganathan
displaying Hub's plaque during the Welcoming reception.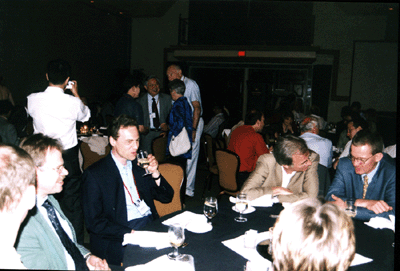 Attendees enjoying themselves at the conference banquet.