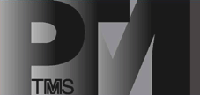 IMPORTANT INFO
Electronic Manuscripts Due - Contributed Papers
June 24, 2005 (6 pg limit)
Electronic Manuscripts Due - Invited Papers
July 15, 2005 (18 pg limit)
Revised deadlines are firm and papers will not be accepted after the dates.
Registration & Housing
Advanced registration is now closed.
The full conference registration fee includes access to the technical sessions, Welcoming Reception, four luncheons, conference banquet and a copy of the post conference proceedings. Student registration fee includes access to the technical sessions, Welcoming Reception, and four luncheons.
ATTENTION NON-MEMBER REGISTRANTS
Become a TMS Member and pay only $52.50 for the remainder of 2005. Discover a wealth of information, plus enjoy all of the benefits that TMS Membership has to offer, including:
Free subscriptions to JOM and TMS Letters, plus discounts on JEM and other proceedings and publications.
Discounts on future meeting registration and conference fees.
Networking opportunities with a prestigious membership through international conferences.
Access to the TMS organizational network through the searchable Membership Directory.
Plus an array of other membership benefits and services.
To become a member of TMS, please complete a Membership Application (PDF) and return it to the Registration Desk during the conference, along with your $52.50 membership fee, or join TMS apply online today. Students can receive additional information by visiting TMS student memberships.
Take advantage of the discounted housing cost for PTM 2005 attendees only. Complete the Housing Reservation Form (PDF) and return it to The Pointe Hilton Squaw Peak Resort no later than Friday, April 29, 2005 or call 1-800-Hiltons (Group Code: TMS). One form should be submitted for each room. Early arrangements are encouraged.
Reservation requests prior to and after the convention dates will be accepted on a space availability basis only. Convention rate applies three days prior and three days following official meeting dates.
Attendees looking to share a sleeping room with another attendee can contact Michael Packard at TMS to coordinate this aspect of the conference for them. Rooms will be assigned on a first-come, first-served basis. Please contact Michael Packard at packard@tms.org.
FOR MORE INFORMATION . . .
Registration and housing questions may be directed to:
TMS Meeting Services
184 Thorn Hill Road
Warrendale, PA 15086
Toll Free (800) 759-4867 (U.S./Canada only) or
Telephone (724) 776-9000, ext. 256
Fax (724) 776-3770
mtgserv@tms.org