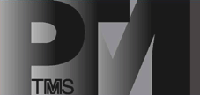 IMPORTANT INFO
Electronic Manuscripts Due - Contributed Papers
June 24, 2005 (6 pg limit)
Electronic Manuscripts Due - Invited Papers
July 15, 2005 (18 pg limit)
Revised deadlines are firm and papers will not be accepted after the dates.
Invited Speakers & Topics
The following is a tentative list of invited speakers and the proposed titles that will be covered at the conference.
FUNDAMENTAL THEORY OF PHASE TRANSFORMATIONS
John Cahn (NIST) "If motion of most solid-solid interfaces results in shear, what are the conquences?"
Mats Hillert ( Sweden) "Treatments of deviation from local equilibrium",
Gary Purdy (McMaster) "The role of interfacial diffusion in solid-solid phase transformations"
John Morrall ( Ohio State) "Phase changes in multiphase diffusion couples: a comparison of DICTRA and phase field predictions"
Brent Fultz (CalTech) "Entropy of solid-solid phase transformations: contributions from internal dynamics"
Armen Khachaturyan ( Rutgers) "Self-assembling of structure in phase transformations: theory and modeling"
Georges Martin (Saclay) "Reconciling the classical theory of nucleation and atomic-scale observations and modeling"
SanBoh Lee (NTHU) "Effect of chemical stress on diffusion"
Roger Doherty (Drexel) "Nucleation processes in recrystallization: their history and current status"
David Seidman (Northwestern) "Temporal evolution of microstructures on a nanoscale: experiments and simulation"
DIFFUSIONAL TRANSFORMATIONS
Nucleation
David Wu (Yale) "Nucleation rate, kinetic potential, and the interfacial free energy"
Alfred Cerezo ( Oxford) "Atomic-scale experimental and modeling studies of the early stages of precipitation"
Tadashi Furahara ( Kyoto) "Nucleation on irrational interphase boundaries in diffusional phase transformations of steels"
Barry Muddle (Monash) - "Heterogeneous nucleation and precipitation in aluminium alloys"
Toru Miyazaki ( Nagoya) "Precipitate nucleation near the edge of the miscibility gap"
Growth and Interphase Boundary Structure
Masato Enomoto ( Ibaraki) "Calculation of interfacial energy between alpha and gamma iron with near rational orientation relationship"
Wenzheng Zhang (Tsinghua) "The role of interphase boundary structure in phase transformations"
John Agren ( Sweden) "Phase-field modelling of phase transformations and surface-energy driven processes"
Order-Disorder
W. Pfeiler ( Vienna) "Atom jumps in intermetallics: from bulk to thin films."
David Morris ( Madrid) "Thermal and mechanical disordering of ordered alloys"
Spinodal and Ordering
Bill Soffa (UVA) "Diffusional pathways in the decomposition of alloys"
Harald Reichert (MPI Stuttgart) "X-ray diffraction studies of alloy decomposition"
Valentin Vaks (Kurchatov Institute) "Studies of phase separation in alloys using the stochastic statistical approach''
Gernot Kostorz (ETH Zurich) "Phase separation in alloys - experimental studies"
Precipitation
Bob Hackenburg (LANL) "Influence of crystallography and solute partitioning on ferrite growth in steels"
Srikumar Banerjee (BARC) "Phase transformations in Zr and Ti alloys"
Alexis Deschamps ( Grenoble) "Characterization and modeling of non-isothermal precipitation in aluminum and steel"
Erik Lauridsen (Risoe) "3D/4D investigations of sigma phase precipitation in superaustenitic stainless steel"
J.-F. Nie (Monash) "Crystallography of precipitates in Mg-Al-Zn alloys"
Helio Goldstein ( Sao Paulo) "Non classic eutectoid decomposition products morphologies in Fe-Cr-C and Fe-Cr-Mo-C steels"
Guillermo Solorzano (PUC-Rio) "On the structural stability of grain boundary diffusion-controlled precipitation products"
Diffusional-Displacive Transformations
Sridhar Seetharaman (CMU) "Confocal scanning laser microscopy studies of austenite formation and decomposition in steels"
Hub Aaronson (CMU) "Diffusional-displacive transformations: the anatomy of a confusing idea"
T. Y. Hsu ( Shanghai) "Bainite formation under stress"
Harry Bhadeshia ( Cambridge) "Low-temperature bainite"
Massive Transformation
Eric Mittemeijer (MPI Stuttgart) "Kinetics of the massive transformation"
Guenter Gottstein (Achen) "Transformation and recrystallization textures"
Vijay Vasudevan (Cincinatti) "Overview of the massive transformation"
Recrystallization and Grain Boundaries
Mikhail Mendelev (Ames Lab) "Computer simulation of grain boundary migration in impure systems"
Doh-Yeon Kim ( Seoul) "Alternative mechanism of secondary recrystallization: solid-state wetting along grain boundaries or triple junctions"
Soren Schmidt (Risoe) "Bulk investigations of grain boundary migration during recrystallization utilizing the 3DXRD microscope"
Alex King (Purdue) "Roles of interfacial junctions in nucleation and growth processes"
Discontinuous (or Cellular) Reaction
Pawel Zieba ( Krakow) "Fundamentals of interface migration during solid-state discontinuous reactions"
Pearlite Formation
Gray Shiflet (UVA) "The role of crystallography in pearlite formation"
Coarsening
Peter Voorhees (Northwestern) "Coarsening in topologically complex systems"
Driven Systems
Pascal Bellon (UIUC) "Nanoscale self-organization of chemical order and composition in driven alloy systems"
Frederic Soissen (CEA Saclay) "Kinetic Monte Carlo simulations of radiation induced segregation and precipitation phenomena"
DISPLACIVE TRANSFORMATIONS
Thermodynamics, Mechanism and Kinetics of Martensite Formation
Alec Roytburd ( Maryland) "Modern state of our understanding of displacive phase transformations"
Trevor Finlayson (Monash) "Martensite transformation at surfaces and interfaces"
Tadashi Maki ( Kyoto) "Morphology and crystallography of martensite in ferrous alloys"
Bob Pond ( Liverpool) "Comparison of the phenomenological and dislocation models of martensitic transformation"
Julia Slutsker (NIST) "Diffusionless transformations in constrained films: theory, modeling, experiment"
Nick Schryvers ( Antwerp) "TEM of martensitic transformations"
Manfred Ahlers ( Argentina) "The martensitic transformation: mechanisms and stabilities"
Shape Memory Materials
Manfred Wuttig (UMD) "Overview of shape memory alloys"
Graeme Ackland ( Edinburgh) "Atomistic modelling of the shape memory effect",
Qing-Ping Sun ( Hong Kong)) "Instabilities and pattern formation in NiTi shape memory alloy under mechanical loading"
Peter Mullner ( Boise State) "Micromechanics of magnetic-field-induced twin boundary motion in Ni-Mn-Ga magnetic shape-memory alloys"
R. Portier (ENSCP Paris) "Characterization and properties of shape memory alloys elaborated by non-conventional techniques"
Tomoyuki Kakeshita ( Osaka) "Effect of magnetic field on conversion of martensite variants in ferromagnetic shape memory alloys"
Tempering, Aging and Stabilization
Sung-Joon Kim (KIMM) "Precipitation behavior in high nitrogen austenitic stainless steels"
Setsuo Takaki ( Kyushu) "Phase stabilization by ultra grain refinement in metastable austenite"
Kaneaki Tsuzaki (NIMS) "Crystallography and hydrogen trapping of alloy carbides in steel"
EXPERIMENTAL APPROACHES TO THE STUDY OF PHASE TRANSFORMATIONS
David Williams (Lehigh) "Nanometer-scale microanalysis in the electron microscope and its role in phase transformations"
Suresh Babu (ORNL) "Application of in-situ diffraction experiments to understand nonequilibrium phase transformations in structural alloys"
Kevin Moore (LLNL) "The actinides"
Masatomo Yashima (Tokyo IT) "Precise structural analysis and phase transformation of inorganic materials through high-temperature neutron and synchrotron powder diffractometry"
David Prior ( Liverpool) "In-situ SEM of bcc-hcp transformations in Ti"
George Spanos (NRL) "Three dimensional analysis of phase transformations in ferrous alloys"
Vaclav Paidar (Czech) "Grain boundary migration observed in situ by synchrotron radiation"
COMPUTER SIMULATION OF PHASE TRANSFORMATIONS
Emmanuel Clouet (CEA Saclay), "Precipitation in Al-Zr and Al-Sc alloys: a comparison between kinetic Monte Carlo, cluster dynamics and classical nucleation theory"
Duane Johnson (UIUC) " Reliable first-principles alloy thermodynamics for predicting and understanding characterization data"
Tetsuo Mohri ( Hokkaido) "First-principles approach to ordering transformation"
Kees Bos (MPI Stuttgart) "Computer simulation of massive transformation interfaces"
PHASE TRANSFORMATIONS IN NOVEL SYSTEMS OR SPECIAL MATERIALS
Nano- and Constrained Systems
Hirotaro Mori ( Osaka) "Alloy phase formation in isolated nanometer-sized particles"
G. Brian Stephenson ( Argonne) "X-ray studies of the ferroelectric transition in ultrathin lead titanate"
H. Fraser ( Ohio State) "Prediction of phase stabilities in nano-scale metallic multilayers"
Jeff De Hosson ( Groningen) "In-situ high resolution transmission electron microscopy of phase transformations of nano-sized metal clusters"
Thomas Waitz ( Vienna) "Martensitic phase transformations in nanocrystals of NiTi"
Dilip Kanhere (Pune) "Thermodynamics of small clusters: ab initio studies on sodium, tin and gallium clusters"
Amorphous Alloys and Quasicrystals
Kazuhiro Hono (NIMS) "Nanocrystallization and phase separation in metallic glasses"
Joe Poon (UVA) " Phase transformations in amorphous steel"
Do-Hyang Kim (Yonsei) "Formation of two glassy phases by phase separation in Zr-Y-Al-Co metallic glasses"
Ken Kelton, "The importance of local structure and chemistry on glass formation and crystallization"
John Perepezko (Wisconsin) "Nucleation in aluminum glasses"
Srinivasa Ranganathan (Bangalore) "Quasicrystal and glass forming ability in early transition metal-late transition metal alloys"
Magnetic and Ferroic Materials
Yasukazu Murakami (Tohoku) "Electron holography studies of magnetic domains near phase transformation temperatures"
Long-Qing Chen (Penn) "Ferroelectric phase transitions and domain structures under strain"
Semiconductor Materials
Haruyuki Inui ( Kyoto) "Phase transformations and defect structures in some semiconducting silicides"
Bob Sinclair (Stanford) "Phase transformations in semiconductor thin films"
Subhash Mahajan (Arizona) "Phase separation and atomic ordering in mixed III-V layers"
Ceramic and Compound Materials
Yuichi Ikuhara ( Tokyo) "Grain boundary atomic structures and properties in oxide ceramics"
Daniel Caillard, ( Toulouse) "Nucleation and growth of titanium hydride in titanium"
T. Sakuma ( Tokyo) "The cubic-to-tetragonal phase transformation and microstructure evolution in zirconia alloys"
Mick Feuerbacher (Julich) "Complex metallic alloys and metadislocations"
Trudy Kriven (Illinois) "In-situ, in air, high temperature study of phase transformations in ceramics"
Soft Materials
Mehmet Sarikaya (UW) "Molecular biomimetics: formation of inorganics using proteins"
Marc Descamps ( Lille) "Transformations of pharmaceutical compounds by mechanical activation"
Tony Tomsia (LBNL) – "Title forthcoming"
BREAKOUT WORKSHOPS AND LATE-BREAKING ADVANCES
D. Laughlin (CMU) "History of magnetic transformations"