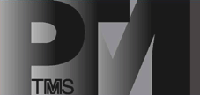 IMPORTANT INFO
Electronic Manuscripts Due - Contributed Papers
June 24, 2005 (6 pg limit)
Electronic Manuscripts Due - Invited Papers
July 15, 2005 (18 pg limit)
Revised deadlines are firm and papers will not be accepted after the dates.
Travel Discounts & Info
The conference on Solid-to-Solid Phase Transformations in Inorganic Materials, PTM 2005, will take place at the Pointe Hilton Squaw Peak Resort in Phoenix, Arizona.
Pointe Hilton Squaw Peak Resort
7677 North 16th Street
Phoenix, Arizona 85020
This resort is a self-contained haven on 27 acres, nestled adjacent to 3,000 acres of Phoenix Mountain Preserve. Each room is a luxurious suite with a separate living area. At the heart of the resort is the Hole-in-the-Wall River Ranch. This exciting recreation area is making a splash with guests of all ages. Nine acres of shimmering pools and cascading waterfalls are just the beginning of an unforgettable resort experience.
Please see Registration & Housing for additional information on discounted hotel rates and reservations.
Hertz has been selected as the official car rental company. Advance reservations are recommended. Rates are available from Hertz locations in Phoenix. You must reference the following code CV# 02QJ0017 to receive the special rates. Advance reservations may be made either by:
Booking online at www.hertz.com
Calling Reservations at 1-800-654-2240 in the US;
1-800-263-0600 in Canada;
International - contact your nearest Hertz reservation center.
Terms and Conditions:
Unlimited mileage allowance.
One-way service fee will apply when cars are not returned to renting location.
Additional daily charges for optional coverage (Loss Damage Waiver, Personal Accident Insurance, Personal Effect Protection, refueling and state tax) are not included in the above rates.
Drivers must meet standard Hertz age, driver, and credit requirements.
Hertz is a frequent flyer partner with US Airways, Delta, Northwest, United, and American Airlines. Frequent flyer information may be requested at time of car booking.
Weekly rentals are from five to seven days. Weekend rentals have a minimum two-day keep and Thursday pick-up requires a minimum three-day keep.
US Airways is the official airline carrier for attendees. US Airways agrees to offer an exclusive low fare for Solid-Solid PTM attendees traveling to Phoenix. The following discounts are valid three days before and three days after the meeting.
This special fare will offer a 5% discount off First, Envoy Class, or lowest applicable published fares.
A 10% discount is offered with 60 days in advance reservation and ticketing.
A 10% discount is offered on unrestricted "Y" or B8US/B4AUS fares with 7 day advance reservation and ticketing.
Plan ahead and receive a 15% discount is offered for 60 day advance reservation and ticketing for unrestricted "Y" or B8US/B4AUS fares.
These discounts are valid provided all rules and restrictions are met and are applicable for travel from all points on US Airways' route system. These discounts are not combinable with other discounts or promotions.
The special meeting fare is only available by calling US Airways reservations toll free at (877) 874-7687; 8:00 am–9:30 pm, EST. and refer to number: 57153207. Upon confirmation, US Airways will mail the tickets to you or suggest several other convenient methods of purchase.
US Airways will also offer exclusive negotiated rates for attendees who are unable to meet the restrictions of the promotional round trip fares. Certain restrictions, including advance purchase requirements, may apply. Additional restrictions may apply on international travel.
Grand Canyon National Park
One of the great natural wonders of the world, the Grand Canyon offers spectacular vistas of multi-colored canyon walls that have been sculpted from the earth by the Colorado River. A conference excursion to the Grand Canyon is planned and many other attractions can be found in the nearby Phoenix area. Visit Social Functions to learn more about this optional conference tour.

Phoenix Visitors Site
This site contains information on local area dining, shopping, sporting events, and transportation.

Local Phoenix Maps
This site provides interactive maps of Arizona, metro Phoenix, downtown Phoenix, and the Civic Plaza.