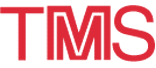 About the 4th International Symposium on 718 and Others: General Information
---
4TH INTERNATIONAL SYPOSIUM ON SUPERALLOYS 718,625,706 AND DERIVATIVES
June 15-18, 1997 · Pittsburgh, Pennsylvania
DATES AND LOCATION
The Minerals, Metals & Materials Society (TMS), is the administering sponsoring society for the symposium. The event is being cosponsored by ASM International, NACE International and the Nickel Development Institute. The 4th International Symposium on Superalloy 718, 625, 706 and Derivatives will be held June 15-18, 1997, at the Embassy Suites Hotel, Pittsburgh, Pennsylvania. For more information on this location, check out the travel information and destination highlights page.
ADVANCE REGISTRATION
The registration fee includes admission to all technical sessions; the Welcoming Reception; Monday, Tuesday and Wednesday luncheons; coffee breaks; and a bound copy of the symposium proceedings.
All attendees are encouraged to register in advance to avoid delays on-site. The advance registration form and fee must arrive by May 23, 1997 to qualify for the $430 member/$530 nonmember preregistration fee. Registration forms received after June 1, 1997, will be charged the on-site fee of $490 member/$590 nonmember. You may register on-site during the hours listed below.
Registration packets will be distributed at the meeting during the following hours:
Sunday, June 15, 4:00 pm-7:00 pm
Monday, June 16, 7:00 am-5:00 pm
Tuesday, June 17, 7:00 am-5:00 pm
Wednesday, June 18, 7:00 am-12:00 noon
For questions on advance registration, please contact TMS Customer Service, Superalloy 718 Registration, 184 Thorn Hill Road, Warrendale, PA 15086, Fax: (724) 776-3770, e-mail: csc@tms.org

ATTENTION: Nonmember Attendees
(For new members only)
A complimentary membership in TMS for the remainder of 1997 is available in conjunction with the 4th International Symposium on Superalloys.

As a member, you will receive a year's subscription to JOM, enjoy discounts on TMS publications and conference fees, be able to use the Society's Membership Directory via the World Wide Web, and receive an array of additional membership benefits and services.

Advance registrants: Just submit a completed membership application along with your registration form, being sure to pay the nonmember registration fee. Your 1997 TMS membership will be processed immediately.

On-site registrants: Complete the special combination registration form/membership application and proceed directly to the nonmember-only registration areay. You will immediately receive your new member packet. Next, stop by the TMS Membership Desk to enter our grand prize drawing.
SOCIAL FUNCTIONS
Various social functions are planned to supplement the formal technical program, including a Sunday evening Welcoming Reception and Monday, Tuesday, and Wednesday luncheons.
These functions are included in the registration fee for full-conference registrants and students. Tickets for accompanying persons may be purchased using the registration form. The Welcoming Reception is complimentary to all attendees and guests.
PROGRAM INFORMATION AND SCHEDULE OF EVENTS
The 4th International Symposium on Superalloy 718, 625, 706 and Derivatives will commence on Sunday, June 15, 1997. Technical sessions will be held at the Embassy Suites Hotel. Session and paper titles are listed in the on-line view of the Schedule of Events. If you like, you can also download the at-meeting program as an Adobe Acrobat file (.pdf).
Technical sessions will be held in the morning and afternoon on Monday through Wednesday. Because of the number of outstanding accepted papers, it will again be necessary to have an Interactive Session on Monday evening at 8:00 pm.
Symposium Proceedings: A proceedings volume, containing papers from both oral and poster presentations, will be published and will be available at the meeting. One copy is included in the registration fee. Additional copies of the conference proceedings may be purchased on-site.
POLICIES
Refunds: Written requests must be sent to: TMS, 184 Thorn Hill Road, Warrendale, PA 15086. No refunds will be issued after the May 23, 1997, deadline. A $30 service fee will be assessed on all cancellations.
Audio/Video Recording: TMS reserves the rights to any audio and video reproduction of all presentations at every TMS sponsored meeting. Recording of sessions (audio, video, still photography, etc.) intended for personal use, distribution or copyright without the express written consent of TMS and the individual authors is strictly prohibited. Contact the TMS Technical Program Department by e-mail at weissp@tms.org to obtain a copy of the waiver release form.
Accessibility for the Disabled: TMS strongly supports the Federal Americans with Disabilities Act (ADA), which prohibits discrimination against, and promotes public accessibility for, those with disabilities. In support of this act, we ask that those attendees requiring specific equipment or services indicate such when registering.
HOUSING ACCOMMODATIONS
A block of rooms has been reserved at Embassy Suites Hotel, Pittsburgh, Pennsylvania. Housing reservations must be made in advance and will be processed on a first-come basis. Some details are as follows:
Convention rates will be $119/single/double
Check in time is 3:00 pm
Check out time is 12:00 noon
Please download the Hotel Reservation Form, (which is an Adobe Acrobat portable document file) for complete details. Reservations must be received by the Embassy Suites Hotel by May 23, 1997. The address is: Embassy Suites Hotel, Group Reservations, 550 Cherrington Parkway, Coraopolis, PA 15108, Fax: (412) 262-4119.

---
The information on this page is maintained by Barbara Kamperman (kamperman@tms.org).