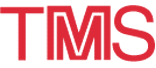 About the 4th International Symposium on 718 and Others: Rental Car Information
---
4TH INTERNATIONAL SYPOSIUM ON SUPERALLOYS 718,625,706 AND DERIVATIVES
June 15-18, 1997 · Pittsburgh, Pennsylvania
AVIS Rent-A-Car System
...has been selected as the Official Car Rental Company for the 4th International Symposium on Superalloys 718, 625, 706 and Deriviatives, which will be held at the Embassy Suites Hotel in Pittsburgh, Pennsylvania, June 15-18, 1997.
Special rates are being offered and will be honored up to one week before or one week after the meeting dates. Rates are available for your convenience at all Western Pennsylvania Avis rental locations, including Pittsburgh International Airport. Should a lower qualifying rate become available, Avis is pleased to present a 5% discount on that rate.
Advance reservations may be made by calling the AVIS reservations number (US: 1-800-331-1600), and identifying yourself as an attendee of the Superalloy 718 Symposium. You must give the reservations agent the AVIS Worldwide Discount Number B159270.
International attendees: To make reservations consult the local telephone directory and contact the nearest AVIS rental location. Use the AVIS Worldwide Discount number B159270.
RATES BEING OFFERED ARE AS FOLLOWS:
Car Class
Daily
Weekly
Weekend
Compact 2-Door
23.99
137.99
17.99
Compact 4-Door
25.99
137.99
17.99
Intermediate
30.99
150.99
19.99
Full Size 2-Door
33.99
156.99
22.99
Full Size 4-Door
35.99
179.99
24.99
Premium
39.99
189.99
26.99
Luxury
45.99
293.99
66.99
Mini Van
52.99
299.00
70.99
All vehicles are subject to availability. 3-week advance booking is suggested.
Terms and Conditions

Unlimited mileage allowance on above rate.
Additional daily charges for optional coverages (Loss Damage Waiver, Personal Accident Insurance, Personal Effects Protection, refueling and state tax) are not included in the above rates.
Minimum age restrictions apply.
AVIS Rent a Car System is a frequent flyer partner with American Airlines, Delta and Air Canada. Frequent flyer information may be requested at time of car booking.
Rate cannot be combined with other corporate or association discounts.
---
The information on this page is maintained by Barbara Kamperman (kamperman@tms.org).