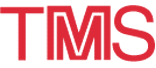 Julian Szekely Memorial Symposium: Technical Program: Tuesday Afternoon Sessions
---
October 5-8, 1997 · JULIAN SZEKELY MEMORIAL SYMPOSIUM · Cambridge, Massachusetts
The following papers will be presented at the Julian Szekely Memorial Symposium on Materials Processing, on Tuesday afternoon, October 7th, 1997.
SESSION CHAIRS:
M.C. Flemings, MIT, Cambridge, Massachusetts
D. Apelian, Worcester, Massachusetts
SESSION 4: SOLIDIFICATION
1:50 pm
Opening Remarks
1:55 pm
Microsegregation in Slabs Caused by Thickness Reduction during Solidification: H. Eisermann and K. Schwerdtfeger, Institut fur Allgemeine Metallurgie, Technical University Clausthal, Robert Koch Str. 42, D-38678 Clausthal-Zellerfeld, Germany
2:25 pm
Simulation of Transport Phenomena in Directionally Solidified Castings: D.R. Poirier, J.C. Heinrich, and S.D. Felicelli*, Dept. of Aerospace & Mechanical Engineering, University of Arizona, Tucson, Arizona 85721, USA; *Centro Atomico Bariloche, Rio Negro, Argentina
2:55 pm
Applications of Mathematical Models in Solidification: J.A. Dantzig, University of Illinois, Dept. of Mechanical & Industrial Eng., 1206 W. Green St., Urbana, Illinois, 61801, USA
3:25 pm
Break
3:35 pm
Spray Forming Using a Linear Nozzle Microstructure Analysis and Deposit Thermal Modeling: M.G. Chu and S.J. Pien, Alcoa Technical Center, Alcoa Center, 100 Technical Dr., Pennsylvania, 15069, USA
4:05 pm
A Physical Model of Feeding during Solidification of Aluminum Casting Alloys: A. Alexandrou and D. Apelian, WPI, Worcester, 100 Institute Rd., Worcester, Massachusetts, 01609-2280 USA
4:35 pm
Analysis of Fluid Flow and Solidification under Microgravity Conditions: G. Trapaga, D.M. Matson, B.W. Hyers, and M.C. Flemings, MIT, Room 8-101, 77 Massachusetts Ave., Cambridge, Massachusetts 02139, USA

---
Direct questions about this page to the TMS Customer Service Center (csc@tms.org).