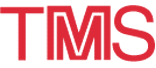 Julian Szekely Memorial Symposium: The Royal Sonesta Hotel
---
October 5-8, 1997 · JULIAN SZEKELY MEMORIAL SYMPOSIUM · Cambridge, Massachusetts


The Julian Szekely Memorial Symposium on Materials Processing will be held at the Royal Sonesta Hotel in Cambridge, Massachusetts, October 5-8, 1997. The symposium is being sponsored by the Extraction and Processing Division and Light Metals Division of The Minerals, Metals & Materials Society (TMS), the Massachusetts Institute of Technology, and the Iron & Steel Society (ISS).

The Royal Sonesta Hotel is located on the Charles River directly across from the CambridgeSide Galleria. Situated only three miles from Logan International Airport and just five minutes from downtown Boston, the hotel overlooks Boston's famed Beacon Hill. Also, it is just minutes from Government Center, Cambridge high tech centers, Harvard and the Massachusetts Institute of Technology. Unlike other Boston hotels, the Sonesta has easy access to the historic waterfront, Quincy Market and the financial district.

Transportation: Cab fare from Boston/Logan international Airport is approximately $20. A courtesy van to many downtown Boston and Cambridge locations is provided. Public transportation is 1/8 mile from the hotel. Indoor parking at the hotel is available.

DIRECTIONS TO THE ROYAL SONESTA HOTEL
From the Logan International Airport:
Follow signs to Sumner Tunnel/Boston (Route 1A South) to Route 93 North. Stay in the center lane and follow signs for Cambridge/Somerville. Bear to the right and follow Somerville/O'Brien Highway signs. Make a left turn at traffic light onto Commercial Avenue after the Museum of Science. The hotel will be on your left directly across from the CambridgeSide Galleria.

From the Massachusetts Turnpike (I-90) Eastbound:
Take exit 18 following signs to Allston/Cambridge; stay in the right lane following signs to Cambridge Street. Take a right at the traffic light onto Memorial Drive (Route #3). Follow Memorial Drive East (Route 3 South) until you reach signs for Government Center/Kendall Square being sure to stay in extreme right lane along the river since Memorial Drive then turns into Commercial Avenue. The hotel will be on your right directly accross form the CambridgeSide Galleria.

If you need any additional information on location directions, please contact the Royal Sonesta Hotel Boston, 5 Cambridge Parkway, Cambridge, Massachusetts 02142; Telephone (617) 491-3600; Fax (617) 661-5956.

Dining & Entertainment: Davio's Ristorante & Cafe: One of Boston's finest Italian restaurants is located in the Royal Sonesta Hotel offering an elegant dining experience highlighting the freshest ingredients available in a lovely art deco setting.

Dining Hours: Breakfast is served Monday through Friday from 6:30 a.m. to 11:00 a.m. and on Saturday and Sunday from 7:00 a.m. to 11:30 a.m. Lunch times are Monday through Friday from 11:30 a.m. to 5:00 p.m., Saturday and Sunday from noon to 5:00 p.m. Dinner is served Saturday through Thursday from 5:00 p.m. to 10:30 p.m. and Friday and Saturday from 5:00 p.m. to 11:00 p.m. In addition, the Liberty Lounge, located in the hotel, is a comfortable atmosphere for impromptu meetings or guest cocktails.

Guest Activities: The health club features a sparkling indoor/outdoor pool with retractable roof, exercise room with gym, whirlpool, and men's and women's locker rooms with saunas. Spa services include on-staff massage therapist, esthetician, and manicurist. The health club is open Monday through Friday 6:00 a.m.-10:00 p.m., Saturday and Sunday 8:00 a.m.-10:00 p.m.

Sports Activities and Tours: Through Guest Services at the hotel, there are maps available for jogging along the scenic Charles River; tennis, squash and racquetball can be arranged; bicycles are available for guest use during the spring, summer and fall seasons; sightseeing tours can be reserved for guests; and theater and concert tickets can be obtained, upon request.

Shopping: The CambridgeSide Galleria Mall located across the street has 105 shops. Complimentary transportation is available to Boston and Cambridge shopping areas including Copley Square, Harvard Square, and Newbury Streets shops.

Places of Interest: Faneuil Hall, Quincy Marketplace, Paul Revere's House, the Freedom Trail, Beacon Hill, State House, Government Center, U.S.S. Constitution, Bunker Hill, Boston Tea Party Ship, Boston Common and Public Gardens, Copley Square, New England Aquarium and many others.

Museums: Museum of Science, Museum of Fine Arts, Institute of Contemporary Arts, Fogg Museum and other Harvard University Museums, Computer Museum, Boston Children's Museum, Isabella Gardner Museum, John F. Kennedy Library, and the Museum of Transportation.

For Additional Information: Contact Royal Sonesta Hotel Boston, 5 Cambridge Parkway, Cambridge, Massachusetts 02142-1299; Telephone (617) 491-3600; Fax (617) 661-5956.

---
Direct questions about this page to the TMS Customer Service Center (csc@tms.org).