Take advantage of any of the following tours scheduled for Wednesday, April 30, by downloading and completing the Tour Reservations Form (PDF).
Desert Botanical Garden
Discover more than 15,000 plants from the world's deserts in a spectacular outdoor setting. The Desert Botanical Garden is a natural environment where you may see jackrabbits, squirrels, desert tortoises and other small animals. For bird watchers, there are dozens of species of native and migratory birds, from jewel-like hummingbirds to the desert hawks that circle gracefully overhead.
Heard Museum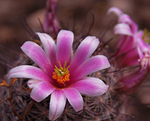 The internationally acclaimed Heard Museum is one of the best places to experience the fascinating cultures and art of the Native Americans of the Southwest. Large collections of artifacts, including baskets, jewelry, Kachina dolls, pottery and textiles are represented. Examples of traditional and contemporary Native American fine art, including paintings and sculpture, are also on exhibit.
Taliesin West
American architect Frank Lloyd Wright loved Arizona, and it was in northeast Scottsdale that he created one of his most stunning masterpieces: Taliesin West, a complex of buildings, served as his personal home, studio and architectural campus from 1937 until his death. Its design is an excellent example of Wright's philosophy of harmonizing architectural design with nature. Taliesin West still serves as a workshop for students who study at the Frank Lloyd Wright School of Architecture.
F1 Race Factory*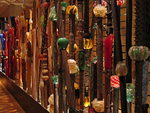 Phoenix is home to the first full-service European-style indoor kart racing entertainment facility! The world's largest, the F1 Race Factory offers high-speed European kart racing, rock climbing, billiards and a wide selection of video games. Each driver suits up in race gear and drives on one of two professionally designed quarter-mile race tracks at speeds up to 45 miles per hour. Live timing and scoring on TV monitors are shown at the track and restaurant.
*Price includes one race per person, unlimited fountain drinks and $5 Procash applicable toward the arcade, rock wall, billiards or Pro Shop. All racing guests must sign a liability waiver, attend a short pre-race safety briefing and wear closed toed shoes. F1 Race Factory reserves the right to require racers to pass a Breathalyzer test as determined by F1 staff. Racers under the age of 18 must have a parent or guardian sign the waiver. All racing is subject to kart availability.
FOR MORE INFORMATION . . .
For more information about this or any other TMS conference, please contact:
TMS Meeting Services
184 Thorn Hill Road
Warrendale , PA 15086-7514 USA
Telephone (724) 776-9000, ext. 243
(800) 759-4TMS
Fax: (724) 776-3770
E-mail: mtgserv@tms.org