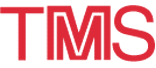 About the 1996 International Symposium on Extraction and Processing for the Treatment and Minimization of Wastes
---
2ND INTERNATIONAL SYPOSIUM ON EXTRACTION AND PROCESSING FOR THE TREATMENT AND MINIMIZATION OF WASTES
October 27-30, 1996 · Phoenix, Arizona
FLOWSHEET MODELING SOFTWARE FOR PROCESS ANALYSIS AND DESIGN: An Open Forum Presentation
Presenter: Arthur E. Morris
Forum Times: Sunday, October 27, 1996,9:00 AM-11:00 PM or 1:30-3:30 PM
Cost: $30
---
Indicate your plans to participate on the Registration form.
The process engineer is increasingly called upon to develop models for existing and conceptual flowsheets. This presentation is an opportunity to become familiar with various software programs for process analysis and design, and to see how such programs are applied to process engineering for the minimization and treatment of waste. The session will begin with an introduction to simple programs for reactor modeling, followed by demonstrations of multireactor flowsheet modeling programs (Metsim and Pyrosim). Copies of software developed at UMR will be distributed free of charge. The presentation will not cover single-use software developed for repetitive calculations on a single process.
The forum is planned to complement the technical program of the Symposium. Effective process modeling can decrease the time required to develop processes for treating and minimizing waste, and to modify processes in response to changing regulations. The demonstrations will show for example how process control strategies can be optimized to minimize either the amount of waste, or the concentration of a hazardous substance in a waste stream.
To give personal attention, each session is limited to 12 registrants, and the presenter will remain after the session to answer individual questions. To assure your place in the session, please register in advance. Additional registration will be accepted on-site if space is available.
About the presenter: Arthur E. Morris is Professor Emeritus of Metallurgical Engineering at the University of Missouri-Rolla, and a staff member of the Center for Pyrometallurgy at UMR. He has developed various process modeling programs, and has directed four international conferences on the application of computer software to extractive and process metallurgy. Dr. Morris was co-presenter of Open-Forum presentations at the TMS Second International Symposium on Metallurgical Processes for the Year 2000 and Beyond Conference in 1994 and the Third International Symposium on Recycling of Metals and Engineered Materials in 1995.

---
The information on this page is maintained by TMS Customer Service Center (csc@tms.org).