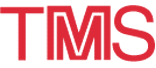 About the 1996 International Symposium on Extraction and Processing for the Treatment and Minimization of Wastes: Spouse / Guest Program
---
2ND INTERNATIONAL SYPOSIUM ON EXTRACTION AND PROCESSING FOR THE TREATMENT AND MINIMIZATION OF WASTES
October 27-30, 1996 · Phoenix, Arizona
Spouses and guests can enjoy the hospitality area, featured each morning. Spouse / Guest registration is required for admission to the Hospitality Room.
Coffee and danish will be available each morning from 8:00 - 10:00 AM, Monday through Wednesday. Information on local attractions, tour registration, dining, and shopping will also be available. Please register for this option on the enclosed registration form.

---
The information on this page is maintained by TMS Customer Service Center (csc@tms.org).