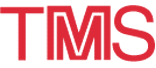 About the 1996 International Symposium on Extraction and Processing for the Treatment and Minimization of Wastes: Optional Tour Program
---
2ND INTERNATIONAL SYPOSIUM ON EXTRACTION AND PROCESSING FOR THE TREATMENT AND MINIMIZATION OF WASTES
October 27-30, 1996 · Phoenix, Arizona
The Minerals, Metals & Materials Society has arranged customized tours for accompanying persons and/or attendees during the Symposium.
To register please complete the reservation form in this brochure. Reservations will be handled on a first-come, first-serve basis and billed to your room. Attendees wishing to participate are encouraged to reserve early in order to ensure availability of the tours. Tours will not be scheduled unless sufficient pre-registration is
received.
---
The following tours are being offered:
MONDAY, OCTOBER 28, 1996
"RED ROCK ODYSSEY"
8:30 AM-5:00 PM
Travel through time with us on this scenic and informative tour to the area that the Indians call "the place where the Gods live" . . . otherwise known as SEDONA! Travel through undisturbed desert and overlook the blazing red rock. Enroute, we'll stop at Sunset Point, which overlooks the Bradshaw Mountains . . . look real hard and you'll see the original path of the Pony Express! Next, we'll travel back to 1500 A.D. with a tour through Montezuma's Castle, home of the Sinagua farmers, otherwise know as the vanishing people. Onward to Sedona, where you'll have time to take awe-inspiring pictures of the magnificent Oak Creek Canyon, shop at the quaint shops filled with local art galleries and crafts and leather shops, take a horseback ride, hike, or enjoy a scenic Jeep tour!
Red Rock Odyssey Includes:
Climate-Controlled Transportation

Western-Attired Hostesses

Montezuma's Castle Entrance Fees

Shopping or Time on Own in Sedona

Soft Drinks
Price: $55.00 per person plus tax
CITY TOUR / SHOP 5TH AVENUE
You'll first be greeted by professional hostess-commentators dressed in Western-attire as they assist you on to your climate-controlled transportation. Our friendly and informative hostess will explain our unique landmarks along the way.
The tour will last approximately 3 1/2 hours and will include the following sites as well as a strop at the Fifth Avenue Shops:
Wrigley Mansion

Squaw Peak Mountain

Barry Goldwater's Home

American Express Headquarters

McCune Mansion

Alice Cooper's Home

Paradise Valley Area

Camelback Mountain

Copenheimer Castle

Scottsdale, Fifth Avenue

Old Scottsdale

Downtown Phoenix & Government Buildings

Westward Ho Hotel

Central Avenue
After the city Tour, your group will have shopping time at the Avenue Shops in Scottsdale. These shops are filled with arts and designs of the Southwest and imports from around the world.

You will most certainly enjoy your magnificent memory of the Southwest!

City Tour Includes:
Climate-Controlled Transportation

Professional Western-Attired Hostess

Select Valley Sightseeing

Shopping at 5th Avenue

Soft Drinks
Price: $25.00 per person plus tax
TUESDAY, OCTOBER 29, 1996
DESERT JEEP TOUR / TARGET SHOOTING
1:00 PM-5:00 PM
Travel with crazy, courteous & experienced cowboys through strands of majestic Saguaro Cactus, along trails long ago traveled by bands of Indians and early settlers. Our friendly cowboy will point out that red tail hawk, Sonoran Bald Eagle, the tracks of our local coyotes, or any other of our desert friends that will welcome you to their natural habitat.
Whet you whistle along the way and shoot a six gun, four-wheel up a breathtaking butte, and enjoy our lush and unique Sonoran desert.
As we head on back to the Pointe Hilton Resort, relax, kick up your feet . . . and enjoy the tales and folklore your cowboy will share with you!
Arizona Jeepers Jamboree Includes:
Professional Western-Attired Cowboy Guide

Four-Wheel Drive Transportation

Soft Drinks/Water

Beer

Cacti Nature Hike

Select Desert Trailblazing

Highly Supervised Target Shooting
Price: $60.00 per person plus tax
WEDNESDAY, OCTOBER 30, 1996
HEARD MUSEUM / NATIVE AMERICAN HISTORY
9:30 AM-12:00 PM
As a premier presentation of America's Southwest heritage, we invite you to begin your journey at The Heard Museum with the most celebrated collection of Indian artifacts in the Southwest.
The traditions of many prehistoric and living tribes are presented in this award-winning exhibit. Striking photomurals, composed of hundreds of rare and historic photographs provide a very special look at the peoples of the Southwest. Authentic house-types, including a Navajo hogan, and Apache wickiup and a Hopi corn-grinding room were all built specially for this collection is also housed at the museum.
Our well-versed Pointe Destination guide will be with you en route to and from the museum to give commentary about Arizona and our Native American History. A memorable day will be enjoyable by all.
Heard Museum/Native American History
Climate-Controlled Transportation

Appropriately Attired Hostess

Heard Museum Entrance Fee

Soft Drinks
Price: $25.00 per person plus tax
WEDNESDAY, OCTOBER 30, 1996
"FUN" WATER FLOATS
1:00 PM-5:00 PM
Experience one of the few remaining desert river tours of our great United States.
Sit back in your raft and float leisurely along the cool, clear waters of the Rio Verde or Salt River. Enjoy the natural beauty of Tonto National Forest, from deserts and mountains to cacti and woodland. Glimpses of our Sonoran Bald Eagle, wild horses drawn to the cool lushness of the river, Blue Herons and many of our other desert friends and "regular" sites you'll share on this morning or afternoon 2 hour float. Tennis shoes are required at all times.
"Fun" Water Floats Include:
Climate-Controlled Transportation

River Rat Host or Hostess

Beer & Soft Drinks

River Raft

Lost of Desert Wildlife

Unique Sonoran Desert

Fun, Fun & More FUN!!!
* What to bring:
Soft Soled Shoes

Shorts or Swim Suit

T-Shirt

Hat

Sunglasses with Safety Strap
Complete Change of Clothes Including Dry Shoes & Socks

Price: $59.00 per person plus tax



---
The information on this page is maintained by TMS Customer Service Center (csc@tms.org).