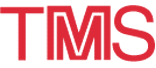 TMS Education Committee
---
Purpose Statement
In keeping with the goals of the TMS Stratagic Management Plan this committee shall:
Advise the Society Board of Directors on matters pertaining to materials/metallurgical engineering education.

Study and report with recommendations to the Society on all publications, recommendations, and studies that directly, or indirectly, affect the materials areas education.

Promote educational programs in materials so that they are at all times in step with current and future industry needs.

Interact with educational organizations of other societies.

Review any TMS brochures which concern materials area engineering, education.

Interact with the Accreditation Committee and the Student Affairs Committee of the Society through representation on the Education Council.
Committee Structure
The committee consists of a Chair, Vice Chair, Past Chair and members-at-large. The Chair and Vice Chair will be appointed by the Vice President of the Society. No minimum or maximum number of committee members is required, however, membership of the committee shall be limited to persons who are actively engaged in education and professional pursuits that lie within the scope of the committee. In order to ensure active participation of the membership in committee affairs, attendance at meetings shall be recorded by the staff liaison. If a member is unable to attend, he/she should notify the committee via the staff liaison with the assurance of his/her continued interest in the committee. Committee members are required to attend at least 1 of the 2 bi-annual meetings. Failure to attend three (3) consecutive meetings without an assurance of continued interest will result in discontinuation of membership. Nominations for committee membership will be sought from the technical divisions as well as from others within TMS.
Term of Office
Chair: 2 years
Vice Chair: 2 years
Past Chair: 2 years
Member: 3 years
Meeting Schedule
The committee shall meet twice yearly; at the Annual and Fall meetings of the Society.
---