This story appears in The Minerals, Metals & Materials Society's student newsletter Professional Preface, vol. 4, no. 2, pp. 2-3.
---
Meet Your Student Affairs Committee!
We asked members of the 1997 TMS Student Affairs Committee to explain why being involved in student activities at TMS was important to them. Their responses are included here along with photographs (as available) and contact information. Remember, this is your committee; get involved!
---

"I am involved in the Student Affairs Committee because I think it is important for students to understand the exciting opportunities available to them within the discipline of materials. Also of great importance is conveying the many benefits that TMS offers for their professional development at both the undergraduate and graduate levels."
Tresa Pollack, TMS Director of Student Affairs
Associate Professor, Materials Science and Engineering Department, Carnegie Mellon University
tplm@andrew.cmu.edu

---
"As faculty advisor for the student chapter at MSU, I am interested in seeing students make the transition from student to professional members of TMS. This will happen if they seek the role and value provided by TMS as a student. Consequently, ways in which TMS can provide help for student projects, papers, finding internships, summer jobs, etc., and meeting future colleagues will convince them of the value of TMS."
Thomas R. Bieler
Associate Professor, Department of Materials Science and Mechanics, Michigan State University
bieler@egr.msu.edu

---

"I am pleased to be a part of the TMS Student Affairs Committee as a representative of the Metallurgical Society of the Canadian Institute of Mining, Metallurgy, and Petroleum (CIM). We have already seen many advantages of having joint CIM-TMS student chapters in Canada. These chapters allow students access to information, scholarship, travel funding, and more from both societies. We look forward to strengthening this relationship with more joint programs in the future."
Boyd Davis, Representative from MetSoc/CIM
davis-b@rmc.ca

---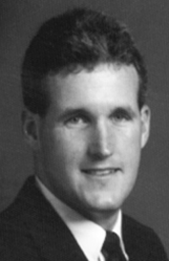 "The Student Affairs Committee allows me to work at helping to further student interest in the materials/metallurgy field. It also allows me to take an active role with TMS."
Thomas Dooley
Technical Service Manager, Arco Aluminum

---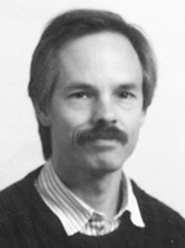 "The Student Affairs Committee is involved in reaching out to students of materials science and engineering, who represent the future of our professional society and, to an important degree, society as a whole. I believe in the importance of exposing students to our profession as early as possible, of getting them involved, and of balancing academic achievement with a sense of purpose."
Dana M. Elzey
Assistant Professor, Department of Materials Science and Engineering, University of Virginia
dme2j@virginia.edu

---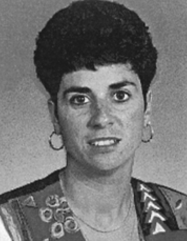 "Being involved in the TMS Student Affairs Committee is important to me because it will enable me to help students prepare for their careers as professionals. Throughout my college days, I was fortunate to have a number of mentors who took an interest in my educational development. Therefore, I would like the opportunity to guide and aid students through the educational process."
Lucille A. Giannuzzi
Assistant Professor, Department of Mechanical, Materials, and Aerospace Engineering, University of Central Florida
lag@pegasus.cc.ucf.edu

---
"The future of our Society is the students of today. Understanding their issues and guiding their professional development is our responsibility."
Gyan Jha, Member Development Committee Chair
Technical Service Manager, Arco Aluminum

---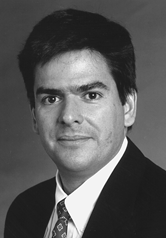 "Being involved in the TMS Student Affairs Committee has allowed me to both learn and contribute to the key issues influencing our student body. The evolution of a well-informed student population is essential to the health of our professional field. Ultimately, these students dictate the direction of our science and technology and, thereby, the strength of our country."
Enrique Lavernia
Professor, Departments of Chemical and Biochemical Engineering and Materials Science and Mechanical and Aerospace Engineering, University of California­Irvine
LAVERNIA@UCI.EDU

---
"I spend the majority of my time during the academic year teaching undergraduate materials engineering courses. I love teaching, and I am committed to excellence in undergraduate education. I would like to help foster more TMS activities that will benefit undergraduates."
Blair London
Associate Professor, California Polytechnic State University
blondon@oboe.caloply.edu

---

"Service on the Student Affairs Committee provides a way for me to help TMS promote the professional development of the future materials engineers. Committee members are able to help make TMS more responsive to the needs of materials students."
Paul McGinn
Associate Professor, Department of Chemical Engineering, University of Notre Dame
mcginn.1@nd.edu

---
"Interacting with students and educators are my primary reasons for working in academia. The Student Affairs Committee gives me the opportunity to do both things at the same time."
W.O. Soboyejo
Assistant Professor, Ohio State University
SOBOYEJO@KCGL1.ENG.OHIO-STATE.EDU

---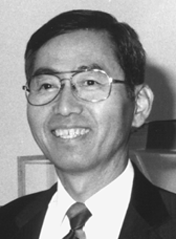 "Students are the future of our professional community. It is important to get them involved in the Society activities at an early stage of their career."
H.Y. Sohn
Professor of Metallurgical Engineering, University of Utah
hysohn@mines.utah.edu

---
Other Committee Members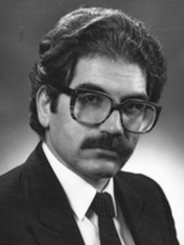 Georges Kipouros
Professor and Department Chair of Mining and Metallurgy, Technical University of Nova Scotia
kipourgj@tuns.ca
Janet McBride
Resident Manager, GE Powertrain

Mark Palmer
Post-Doctoral, Rensselaer Polytechnic Institute
mark_palmer@cieem.rpi.edu

K. Ravichandran
Assistant Professor of Metallurgical Engineering, University of Utah
ravi@mines.utah.edu

---