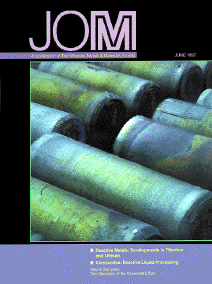 TABLE OF CONTENTS
Volume 49, Number 6--June 1997

ABOUT THE COVER
Picking up where May's issue left off, this issue of JOM continues our coverage of the diversifying titanium industry, moving from the applications-oriented articles presented last month into this month's largely processing-oriented collection. New processing technology will enable manufacturers to keep up with and further build demand as applications increase. The cover shows titanium ready for shipment at an Oremet Titanium facility. (Photograph by Dan Bronson.)

Click on the cover to see a full-page reproduction

---
---
Presentation of This Page Supported by
Click on a logo to see a full-page reproduction of the ad that appears in the June 1997 issue of JOM.
---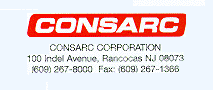 ---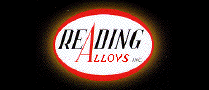 ---
TITANIUM PROCESSING
Commentary:
Processing Titanium and Lithium for Reduced-Cost Application [p. 20]
Mahmoud Y. Demeri and Georges J. Kipouros

Economics:
The Global Lithium Industry: A Portrait of Rapid Flux [pp. 21-22]
P.W. Harben and G.H. Edwards

Industrial Insight:
Opportunities for the Titanium Industry in Bicycles and Wheelchairs [pp. 24-27]
Robert Vandermark

Overview:
Producing Titanium through an Electronically Mediated Reaction [pp. 28-32]
Toru H. Okabe and Yoshio Waseda

Overview:
The Thermomechanical Processing of Alpha/Beta Titanium Alloys [pp. 33-39]
S.L. Semiatin, V. Seetharaman, and I. Weiss

Overview:
Melting, Casting, and Forging Problems in Titanium Alloys [pp. 40-42]
Alec Mitchell

Overview:
The Development of Titanium Science and Technology in India [pp. 44-46]
Sridhar Rao
REACTIVE LIQUID PROCESSING
Commentary:
Reactive Liquid Processing in Composites Production [p. 47]
Arturo Bronson

Overview:
Wetting in Nonreactive Liquid Metal-Oxide Systems [pp. 48-51]
B.M. Gallois

Overview:
The Reactive Liquid Processing of Ceramic-Metal Composites [pp. 52-54]
C. Odegard and A. Bronson
FEATURES
Historical Insight:
The Discovery and Acceptance of the Kirkendall Effect: The Result of a Short Research Career [pp. 15-19]
Hideo Nakajima
DEPARTMENTS
In the Final Analysis [p. 2]
Letters to the Editor [pp. 4-5]
News & Update [p. 6]
Metallurgraphics (Special Edition): Replicating a Most Famous Casting: The Liberty Bell [pp. 13-14]
Material Matters: Silence is Golden--The Attorney-Client Privilege [p. 62]
Meetings Calendar [pp. 64-67]
Consultants Directory [pp. 70-71]
Classifieds [pp. 70-71]
Retrospect [p. 72]

ALSO IN THIS ISSUE
TMS Summer Books [insert]
TMS News [pp. 55-58]
Materials Week Registration Form [p. 60]
Materials Week Housing Form [p. 61]

---
Direct questions about this or any other JOM page to jom@tms.org.