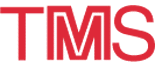 2000 TMS Annual Meeting: Attendee Services
---
March 12-16 · 2000 TMS ANNUAL MEETING · Nashville, Tennessee

During the week of March 12-16, 2000, the 129th Annual Meeting & Exhibition of The Minerals, Metals & Materials Society (TMS), will be held in Nashville, Tennessee, at the Opryland Hotel and Convention Center.

The following TMS Attendee Services will be available:
Business Services
Location: Delta B Lobby on Level One
Kinkos will provide exclusive business services for all 2000 TMS Annual Meeting attendees in the Opryland Hotel. Kinkos, which is located near the Presidential Ballrooms, will be open daily to help you with the following services:
Faxing
Photocopying
"Booth Boutique" - emergency sundries for sale to attendees, including tape, pens, paper, white-out, etc.
Dining Services
Location: Delta B Lobby
A Restaurant and Entertainment Service
Where shall we dine?
Where shall we go for entertainment?
Where shall we golf? Shop? Relax?
Let Dining Service answer all your questions. Whether your restaurant and entertainment needs are for a party of one or a group of fifty or more, dining Service will recommend and make your reservations at Nashville's most enjoyable restaurants, golf courses and entertainment locations. While at the meeting, stop by the Dining Service booth in the Delta Lobby B from 12:00 PM – 5:00 PM Sunday, March 12 through Wednesday, March 15.
E-mail Service Center
Location: Delta B Lobby on Level One
Need to check your e-mail? Stop by the cyber center in the Delta B Loby on Level One of the Opryland Hotel and Convention Center Monday, March 13 through Thursday, March 16.
Employment Referral Board
Location: Member Services Area, Delta B Lobby on Level One
An employment referral board will be located in the TMS Member Services Desk at the Delta B Lobby on Level One. Attendees may leave their resumes and employers may post job openings. Also look for the table-top display promoting the TMS Resume Link service. Information and resume forms are available at the display.
Publication Sales
Location: Delta B Lobby on Level One
The publications slaes area and TMS Document Center will be open for the following hours:
Sunday, March 12--11:00 a.m.-6:00 p.m.
Monday, March 13--7:00 a.m.-5:00 p.m.
Tuesday, March 14--7:00 a.m.-5:00 p.m.
Wednesday, March 15--7:00 a.m.-5:00 p.m.
Thursday, March 16--7:00 a.m.-10:00 a.m.
Visit the Delta B Lobby for reduced at-meeting prices on 2000 Annual Meeting Symposia Proceedings.
Purchase these concurrent proceedings volumes for a reduced at-meeting price in the Delta B Lobby. Refer to abstracts in the Technical Program for detailed information on the contents of each proceedings. Don't miss the selection of bargain books! Many of these significantly discounted books will go out of print after the meeting.
While you are visiting the publication sales area, stop by for hands-on demonstrations to learn more about these tools:
TMS Document Center
Any of the publications staff will be able to give you a brief tour of the the TMS Document Center and show you how to acquire books and software, purchase articles in portable document format, or subscribe to TMS journals, including electronic versions of JOM, the Journal of Electronic Materials, and Metallurgical and Materials Transactions A and B. You can access the TMS Document Center any time the publications sales area is open. In fact, if the lines are long at the publications sales area, you could use the TMS Document Center to purchase a book and have it delivered to your desk back home.
Computer-Aided Instruction Software
Throughout the meeting, several presentations on these instructional tools will be held in the publications sales area. Learn more about Arrowroot, an introduction to numerical computing; BMD Pro, a Boltzmann–Matano diffusion profiler; Gendia, a potential-pH and isothermal stability generator; and Heat Transfer, an introduction to the basics of heat flow. Visit the publications area for a schedule of these special demonstrations.
WinPHaD
Attend a demonstration of this user-friendly software, which calculates phase diagrams and thermodynamic properties in binary systems. WinPhaD never requires initial values and many calculations can be made with a single click. Visit the publications area for a schedule of software demonstrations.
---
The information on this page is maintained by the TMS Meetings Department (mtgserv@tms.org).