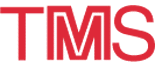 2000 TMS Annual Meeting: Student Information
---
March 12—16 · 2000 TMS ANNUAL MEETING · Nashville, Tennessee

During the week of March 12-16, 2000, the 129th Annual Meeting & Exhibition of The Minerals, Metals & Materials Society (TMS), will be held in Nashville, Tennessee, at the Opryland Hotel and Convention Center.

The 2000 TMS Annual Meeting offers students, interested in materials science and engineering, a myriad of opportunities to gather technical information, explore career possibilities, and network with students and professionals in the field.
STUDENT SESSION MONITORS
Students will have the opportunity to partially defray their conference expenses by serving as session monitors. Monitors are responsible for assisting the session chair, recording session attendance and assisting with audio/visual equipment. All monitors must report to the Authors' Coffee each morning that they are scheduled to monitor sessions. Monitors' positions are limited and will be assigned on a first-come basis. The deadline to submit completed work forms has passed.
STUDENT TRAVEL ASSISTANCE
TMS Technical Division Student Travel Scholarships: This program sponsored by the TMS technical divisions can help pay your travel expense. Students receiving travel scholarships are responsible for making their own travel and hotel arrangements and registering for the meeting. To apply for travel assistance, send a letter of application and state why you wish to attend the meeting in Nashville, Tennessee. Name the TMS division in whose technical programming you are most interested and include complete information on how you can be contacted. You must be a TMS student member to qualify.
If we cannot contact you, your award will be forfeited. Your letter will be reviewed by a subcommittee of the appropriate sponsoring division, and this group will select the applicants to receive the travel scholarships. Those receiving travel scholarships will be contacted by TMS shortly after a decision is made. The deadline to submit letters of application has passed.
TMS Student Chapters: Don't forget to select a representative and submit the TMS Travel Reimbursement Program form, granting each chapter up to $500 per year to send student(s) to TMS conferences.
NONMEMBER STUDENTS RECEIVE A FREE YEAR OF TMS MEMBERSHIP
Student members of TMS may attend the technical sessions, exhibits and lectures held Monday through Thursday on a complimentary basis. Registration for students who are not members is $25.00, which will be applied toward a TMS Student Membership in 2000.
STUDENT/FACULTY MIXER
Sponsored by: TMS Student Affairs Committee
When: Sunday, March 12, 2000, 7:30 p.m.—9:30 p.m.
Location: Opryland Hotel & Convention Center, Delta A Lobby
The traditional TMS Student/Faculty Mixer is scheduled for Sunday evening, March 12, from 7:30 p.m. to 9:30 p.m. Beer*, soft drinks and snacks will be provided. The DJ will spin the tunes, the kegs will be tapped, and snacks will abound. Come see old friends and meet new ones.
This event is intended to welcome students to the TMS Annual Meeting, and all students and university faculty are invited to attend. Students and faculty are encouraged to display school pride by wearing school colors to this casual event.
TMS Student Chapters are encouraged to use their creativity and donate an item as a door prize. TMS will also be donating items, with a grand prize surprise. The more prizes donated, the better your chances to win.
* Note: In accordance with the Tennessee State Law, alcoholic beverages will be served only to attendees who are 21 years of age or older; proper photo identification with birth date must be presented upon entry.
SECOND ANNUAL TMS STUDENT POSTER SESSION
This students-only Poster Session will be held in conjunction with the 2000 TMS Annual Meeting. Presentation will be displayed on 4' x 4' poster boards; no formal presentation is required. The Poster Session will begin Monday, March 13 and remain in place through Wednesday, March 15. Meeting attendees will have the opportunity to vote for the "Best Poster," with the winning poster receiving $500.
The deadline to register for the students-only Poster Session has passed.
ATTENTION: GRADUATE STUDENTS ONLY!
Attend the inaugural Graduate Student Program meeting on Sunday, March 12, 2000, in the Opryland Hotel from 4:00 p.m.-5:30 p.m. Meet with members of the Student Affairs Committee and your peers to assist in the development of a new student program geared specifically toward graduate students.
A reception to kick-off this newest TMS student activity will immediately follow the meeting from 5:30 p.m.-6:30 p.m. in Belmont C, Magnolia Mezzanine.
---
The information on this page is maintained by the TMS Meetings Department (mtgserv@tms.org).