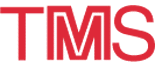 2000 TMS Annual Meeting: Travel Information
---
March 12—16 · 2000 TMS ANNUAL MEETING · Nashville, Tennessee

During the week of March 12-16, 2000, the 129th Annual Meeting & Exhibition of The Minerals, Metals & Materials Society (TMS), will be held in Nashville, Tennessee, at the Opryland Hotel and Convention Center.
LOCATION
The Opryland Hotel and Convention Center will be the headquarters hotel for the event. All conference events, including registration, technical sessions, and the exhibition will take place here.


HOUSING ACCOMMODATIONS
The TMS headquarters hotel will be the Opryland Hotel. To make a reservation at the headquarters hotel, complete the housing form presented in PDF format, downlaoadable using the free software, Adobe Acrobat Reader. Fax or mail your completed housing form directly to the Opryland Hotel.
Do not fax and mail your housing form, as this may result in a duplicate reservation.
Overflow hotel rooms have been reserved at special convention rates at surrounding properties. There are no housing forms for the overflow hotels. Please call these properties directly to make your housing reservations and request the TMS room block:
Inn at Opryland (615) 889-0800
AmeriSuites (615) 872-0422
Shoney's Inn (615) 885-4030
All reservations are processed on a first-come, first-served basis. A confirmation from the hotel of your choice will be mailed directly to you within approximately 2-3 weeks. Cancellations/changes must be made directly with the hotels. Do not send your cancellations to TMS.
GUEST HOSPITALITY
A special guest hospitality area will be hosted each day of the meeting from 8:30 a.m.—10:00 a.m. on the Magnolia Mezzanine Level, Belle Meade B. TMS will sponsor a continental breakfast for the convenience of spouses and accompanying persons of meeting attendees. The hospitality room will be a good place to meet, socialize, and gather for tour departures. In addition, local highlights, shopping information, transportation schedules, and dining details will be available.
To register an accompanying person, please provide your guest's name on your meeting registration form. They will receive a complimentary badge identifying them as a conference guest, which will allow admission to the TMS Exhibition, the reception, and the Guest Hospitality Room.
Note: The Conference Guest badge is intended for spouses and accompanying persons of registered attendees and for identification only. It does not permit access to technical presentations.
THINGS TO DO IN NASHVILLE
While in Nashville, there will be no lack of things to do during your spare time. Nashville offers a wide variety of entertainment, and the "What to Do in Nashville, Tennessee" page provides details regarding a special bonus available to TMS 2000 Annual Meeting and Exhibition attendees.
---
The information on this page is maintained by the TMS Meeting Department (mtgserv@tms.org).