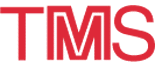 2000 TMS Annual Meeting: Exhibitor
---
March 12-16 · 2000 TMS ANNUAL MEETING · Nashville, Tennessee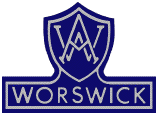 Since its formation in 1960, Alan Worswick (Engineering) Ltd. has developed and refined its unique rotary ingot casting machine together with downstream ingot handling equipment including ingot cooling conveyors and ingot stacking machines to provide a complete - automated ingot production system for most primary and secondary non-ferrous ingot production, enabling them now to offer the most comprehensive equipment list within this field.

Over the years, "Worswick" became known as an innovative designer and manufacturing company resulting in the receipt of many enquiries and subsequent orders for specialized machines for the non-ferrous metal industry including; billet stackers, anode producting machines, sow/block casters, lead dross removal machines, in fact equipment to produce everything from zinc balls to aluminum engine blocks.

To date, Worswick has built more than 300 casters and 100 stackers of various types and would be pleased to discuss your requirements from either our existing extensive range, or for custom designed - special purpose machines, either at Booth No. 355 at the 2000 TMS Annual Meeting & Exhibition in Nashville or e-mail us at sales@worswick.com.

---