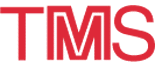 2000 TMS Annual Meeting: Exhibitor
---
March 12-16 · 2000 TMS ANNUAL MEETING · Nashville, Tennessee
Aluminum Grain Refiners and Master Alloys
Aleastur manufactures a comprehensive range of Grain Refiners and Master Alloys. The major activity is concentrated in the production of AITiB alloys in rod completing its product range with other alloys such as AISr, AIB, AITi, AIZr, etc.

From receipt of order to despatch of goods, the dedication of Aleasture to quality is paramount. Aleastur has had since 1993 the Certificate of Approval for Quality Assurance (ISO 9002).

Currently Aleasture is selling its products to more than 50 countries and is represented all around the world.

---