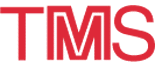 2000 TMS Annual Meeting: Exhibitor
---
March 12-16 · 2000 TMS ANNUAL MEETING · Nashville, Tennessee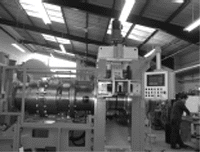 CAPTION: Holton Conform C500H machine.
Holton Machinery Limited manufactures the Holton Conform range of continuous rotary extrusion machines which are now in profitable production in 22 countries around the world.

Holton Machinery is a world leader in continuous rotary extrusion, with over 20 years experience and the backing of their multi-national parent company Outokumpu.

Holton Conform lines are used for the manufacture of high quality master alloys, refrigeration and air conditioning tubes and to clad CATV cable and fibre optic communication cable.

Visit us on stand 636 and discover the next generation of continuous rotary extrusion - Conform 2000.
Holton Machinery Ltd
Albany house, Elliott Road, West Howe
Bournemouth, Dorset, BH11 8JH, England
Tel: +44 (0) 1202 581 881
Fax: +44 (0) 1202 581 789
E-mail: sales@holton-conform.com

---