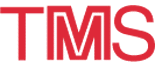 2000 TMS Annual Meeting: Exhibitor
---
March 12-16 · 2000 TMS ANNUAL MEETING · Nashville, Tennessee
LaserPour® molten metal level control solutions

The LaserPour® Aluminum Level Control Systems from LMI Selcom are high-speed, closed-loop control systems that automatically and precisely regulate the level of molten metal in a mold, launder, headbox or tundish.

Using real-time level measurements, the systems control the metal level from start-up through the filling stage to finished casting. Metal flow from the tilting or stationary furnace is also controlled to assure accurate and consistent fill rate to the desired level.

LMI Selcom's products for aluminum level control provides automatic, easy-to-use, reliable and virtually maintenance free solutions and they offer proven benefits to the customer.

---