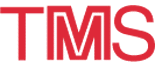 2000 TMS Annual Meeting: Exhibitor
---
March 12-16 · 2000 TMS ANNUAL MEETING · Nashville, Tennessee
Specialized Casting and Sawing Lubricants
MagChem Inc. is a leader manufacturer and designer of high tech casting and sawing lubricants.

MagChem casting lubricants have been developed to provide the following properties:
High flash point, low smoke formulations
Ecological acceptance in the DC process
High thermal stability.
Low volatility.
High lubricity
Stable lubricant film at the molten metal-mold interface.
Low oxidation properties at high temperatures.
MagChem sawing lubricants are critical to ensure the integrity of the surface and the quality of the cut. High heat extraction properties, elimination of staining in heat treat stages and high lubrication values are distinct advantages provided by MagChem sawing lubricants. These lubricants are formulated with anti-oxidation and lubrication additives.

MagChem has also developed a full line of quality products for aluminum wire drawing and strip rolling.

For additional information, you may contact Mag-Chem by e-mail at magnus@magchem.com.

---