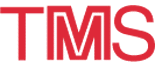 2000 TMS Annual Meeting: Exhibitor
---
March 12-16 · 2000 TMS ANNUAL MEETING · Nashville, Tennessee

The Metallurgical Society (MetSoc) of the Canadian Institute of Mining, Metallurgy and Petroleum was formed in 1967 under the umbrella of CIM to serve the needs of all Canadian Metallurgists working to transform ores to metals and other useful commercial products. MetSoc, 1,700 strong, provides an open forum for engineers, scientists and technical personnel and students to exchange and share new knowledge. MetSoc also acts as a catalyst in enhancing the growth of its members who are engaged in all phases of the minerals, metals and materials industry.

To enhance the exchange of information MetSoc publishes a number of proceedings that touch a number of topics including:
Hydrometallurgy of non-ferrous metals
Light metals
Pyrometallurgical operations, covering the smelting of sulphides and laterites
Iron and steel developments
Technology of zinc and lead processing
Waste processing and environment issues
Computer applications
Mineral processing
MetSoc would like to take this opportunity to invite you to visit Booth 142 at the TMS 2000 Annual Meeting in Nashville!
3400 de Maisonneuve W. #1210
Montreal, QC H3Z 3B8 CANADA
Phone: (514) 939-2710
Fax: (514) 939-9160

---