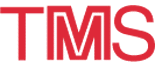 2000 TMS Annual Meeting: Exhibitor
---
March 12-16 · 2000 TMS ANNUAL MEETING · Nashville, Tennessee
Superior Insulating Performance

Being in the market for more than 80 years, Skamol A/S is one of the world's leading manufacturers and suppliers of thermal insulation to the aluminium industry. One of our specialities is the manufacture of pot-sets customized to fit individual cell designs. We offer a wide range of thermal insulating products for service temperatures up to 1150°C (2102°F). The Skamol product range includes MOLER insulating bricks, ISOPERLOR Perlite insulating bricks and blocks, V-LITE insulating bricks, SKAMOLEX Calcium Silicate slab insulation, SKAMOLEX vermiculite slabs and special shapes.

At the coming TMS Annual Meeting in Nashville, Skamol will have an open workshop demonstrating the Hot Disk Method for measuring thermal conductivity. Visitors are invited to bring samples of their current insulation material for small scale testing.



---