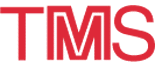 2000 TMS Annual Meeting: Exhibitor
---
March 12-16 · 2000 TMS ANNUAL MEETING · Nashville, Tennessee
Wagstaff, Incorporated, Spokane, WA USA is a 53 year old company known worldwide for manufacturing equipment for aluminum DC casting of semi-fabricated rolling ingot and extrusion billet.

Wagstaff customers, located in over 45 countries around the world, have long known the benefits of high quality Wagstaff MaxiCast Hot Top Billet Casting Tables equipped with the Wagstaff AirSlip Air Casting Process. Also known for it's leading technology in Wagstaff ShurCast Casting Machines, Wagstaff AutoCast Automated Casting Control System, and Wagstaff LHC Low Head Composite Casting System.

Wagstaff innovations are invented, first built and tested in it's expansive, triple casting pit, Research and Development facility located on the same property as the manufacturing facility.

---