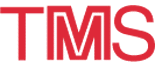 2000 TMS Annual Meeting: Aluminum Plenary Session
---



March 12-16 · 2000 TMS ANNUAL MEETING · Nashville, Tennessee

During the week of March 12-16, 2000, the 129th Annual Meeting & Exhibition of The Minerals, Metals & Materials Society (TMS), will be held in Nashville, Tennessee, at the Opryland Hotel and Convention Center.
Plenary Session on Aluminum Technology
Date: Monday, March 13, 2000
Time: 8:00 a.m.-11:30 a.m.
Room: Presidential Ballroom, Opryland Hotel
Sponsored by: TMS Light Metals Division
The Light Metals Division will sponsor a special plenary session addressing the important issues facing modern aluminum processing technology and industrial development. The plenary session will take place Monday, March 13, from 8:00 a.m.-11:30 a.m. as a kick off to 3-1/2 days of aluminum-focused technical programming. Topics will cover: Overview of Aluminum—History, Trends Markets & Future; Raw Materials—Bauxite, Alumina & Carbon; Aluminum Electrolysis; Melting (including Recycling) & Metal Treatment; Aluminum Solidification Processing (Shapes, Ingot DC & EMC, Concast); and Downstream Aluminum Fabrication. Each topical area will have a notable speaker who is recognized as an expert in the field. Each presentation will contain: a review of the fundamental chemical reactions or processing steps; a brief historical review of the process area; an analysis of the significant processing problems; and what new advancements are foreseen over the next 25 years.
Presentations will include:
---
An Overview of the Aluminum Industry
---
An overview and outlook of the global aluminum industry will be presented, as well as, a focused look at aluminum's two largest markets, packaging and transportation.
Richard B. Evans, is the Executive Vice President of Alcan Aluminum Limited and President of the Alcan Global Fabrication Group. Mr. Evans also serves as President of Alcan Aluminum Corporation, the company's U.S. subsidiary. He was appointed Executive Vice President, Fabricated Products, North America, and President of Alcan Aluminum Corporation in July 1997. He is a graduate of Oregon State University with a bachelor's degree in engineering and earned his master's in management from the Stanford University Graduate School of Business. Mr. Evans serves on the board of directors of Alcan Aluminum Corporation and Logan Aluminum Inc., a joint venture in Kentucky. Additionally, he is currently serving a two-year term as Chairman of the board of directors of the Aluminum Association, a Washington, D.C-based trade organization that represents the interests of the U.S. aluminum industry.
---
Materials Used in Aluminum Smelting
---
The production of alumina, anode and cathode carbon will be reviewed from a historic and current point of view. Problems, challenges and new future advances will be discussed.
Harald A. Øye, is a Professor at the Institute of Chemistry, Norwegian University of Science & Technology. He has a M.Sc (Eng.) and a doctor of technology degree from The Norwegian Institute of Technology. He is also past president of The Norwegian Academy of Technological Sciences.
Professor Øye has authored more than 300 international papers of which half are related to aluminum smelting technology. Together with Dr. Morten Sørlie he published the book "Cathodes in Aluminum Electrolysis" which is the premier text on the subject. He is initiator, director and lecturer of the International Course on Aluminum Electrolysis which has had 1500 participants from 44 countries in the past 18 years. Professor Øye travels widely and gives Aluminum Smelter Courses and Cell Autopsy Courses at international aluminum smelters.
---
Advancing the Hall Heroult Electrolytic Process
---
The design and operating advances achieved in the last quarter century will ensure the Hall Heroult technology will maintain a competitive advantage over alternative aluminum production processes for some time into the future. The advantages were lead by magnetic compensation and computerized process control coupled with electrolyte optimization. These enable larger more economic cells to be designed. During the same time the fundamental studies have enabled a better understanding of the subtleties of the processes and secondary reactions that were ignored in the theoretical understanding whilst the cells performed poorly. These secondary processes, including reactions associated with impurities and anodes consumption, those leading to onset of anode effect, and alumina dissolution kinetic have not been fully exploited yet.
Today as the focus shifts to higher productivity, the dynamics of the cell and the impact operations have on the very finely tuned heat balance becomes more important. With the high current efficiencies and low margins for error in modern cells the present challenge is to refine designs, control strategy and operating practices so that further marginal gain and economic performance can be achieved. This will include better management of aluminum fluoride, prevention of anode effects, and earlier detection of the increasingly prevalent anode spikes.
Super structure design changes coupled with improved control and practice will also enhance productivity of future generations of cells.
Barry J. Welch, is a Professor at the Department of Chemical & Materials Engineering at The University of Auckland. Barry Welch joined Reynolds Metals Company in 1960. Despite subsequently becoming an academic he has maintained a continuing research and practicing interest in aluminum smelting. Over the years his research has covered a wide spectrum of topics encompassed by the Hall Heroult Process but more recently it has focussed on Process Dynamics, Cells Design and Materials Performance. He consults widely on design, operation, research and development for the industry and has served on both the Aluminum Committee and the Light Metals Division of TMS.
---
A Perspective on Aluminum Melting and Metal Treatment
---
Essentially all commercially significant aluminum produced shares a common processing history; melting and metal treatment. These two operations therefore have a monumental impact on production costs, the ultimate quality of end-use products, and also have an ancillary influence on environmental issues.
The technological heritage of aluminum melting and metal treatment will be chronicled, and, importantly, significant technical milestones identified. These milestones are associated with specific product/commercial imperatives or a revolutionary development. An example of the former is the emergence of the aluminum beverage container in the 1960 timeframe, while the later is exemplified by rotary impeller in-line treatment.
Finally, an inventory will be provided of contemporary aluminum melting and metal treatment technology, critical needs assessed, and a projection offered of future development.
C. Edward Eckert, is President of Apogee Technology, Inc. and Quantum Environmental Dynamics, Inc. He is also an Adjunct Professor of Mechanical Engineering at Worcester Polytechnic Institute and provides retained consulting services for several companies. Eckert's primary research interests include fluid flow and phase separation, phase equilibria and reaction kinetics in metal treatment reactions, plasma based materials processing, and aerospace propulsion. Mr. Eckert performed his undergraduate work in Metallurgical Engineering at the University of Pittsburgh, and received his Ph.D. in Materials Engineering from Drexel University. Prior to his current positions, he managed the metal quality program at ALCOA, and was an engineering general supervisor at General Motors-Central Foundry Division. Mr. Eckert currently holds 122 US and international patents, has 39 technical publications.
---
Aluminum Solidification Processin--Prospective and Retrospective Views of the Industry and the Ffield
---
During the last 50 years, aluminum has evolved into one of the most important societal materials; it is used in a variety of diverse applications – construction, automotive, aerospace, packaging, furniture, jewelry and a vast number of products, which once were made from ferrous or other materials. Specifically, during the last decade, we have seen significant increases in the use of cast aluminum net-shaped manufactured components. For example, in 1980 there were 800,000 tons of aluminum casting shipments in North America versus 1,800,000 tons in 1998. In this plenary lecture, a prospective review of the science and technology of aluminum metalcasting will be presented, for both primary aluminum production as well as metalcasting. This will be followed with a retrospective presentation of the emerging technologies and challenges we face. The plenary lecture will be a holistic review of solidification processing of aluminum, addressing: where we have been, where we are going, and what are the exciting frontiers facing the industry.
Diran Apelian is Howmet Professor of Engineering and Director of the Metal Processing Institute at Worcester Polytechnic Institute (WPI). He received his B.S. degree in metallurgical engineering from Drexel University in 1968 and his doctorate in materials science and engineering from MIT in 1972. He worked at Bethlehem Steel's Homer Research Laboratories before joining Drexel University's faculty in 1976. At Drexel he held various positions, including professor, head of the Department of Materials Engineering, associate dean of the College of Engineering and vice-provost. He joined WPI in July 1990 as the Institute's Provost. In 1996 he returned to the faculty and headed the activities of the Metal Processing Institute. He is credited with pioneering work in various areas of solidification processing, including molten metal processing and filtration of metals, aluminum foundry engineering, plasma deposition, and most recently, spray casting/forming. Apelian is the recipient of many distinguished honors and awards, has over 300 publications to his credit, and serves on several technical and corporate boards.
---
Aluminum Fabrication and Applications
---
Modern manufacturing strategies combine solidification and thermomechanical process technologies for optimum efficiency, product quality and reliability, and product performance. The present and future importance of incorporating melt processing and solidification considerations into the sequence of down-stream operations for satisfying product requirements and for developing new competitive market capabilities forms an essential basis for these strategies.
The majority of aluminum is consumed in fabricated forms ranging from rolled products to components formed by powder metallurgy. Remelted and cast products represent a rapidly growing manufacturing sector. The evolution of processes for aluminum's multivaried commercial shapes and forms paralleled the industry's successes in determined applications and market penetration. The history of the aluminum industry's development of casting, forging, extrusion and rolled products and the significance of process and product developments to the dramatic evolution of aluminum as the metal of the twentieth century is reviewed, and current and projected developments are outlined.
Elwin L. Rooy, after receiving his Bachelor of Science in Metallurgy from Case Institute of Technology, and serving in the US Air Force for four years, Elwin L. Rooy began an energetic career in the Aluminum Industry. Elwin served in a number of operational and corporate staff positions within the Aluminum Company of America spanning primary production to cast and rolled products. Elwin has been granted seven patents, and has published 19 papers. He received Best Paper Awards from American Foundrymen's Society in four different years. He also received the Arthur Vining Davis Award from Alcoa. Elwin has been active in the Aluminum Association, the American Die Casting Institute, the American Foundrymen's Society, the Institute of Scrap Recycling Industries, and TMS. Since retiring from Alcoa, Elwin has begun an active second career as a consultant to the Aluminum Industry.
---
---
The information on this page is maintained by the TMS Meetings Department (mtgserv@tms.org).