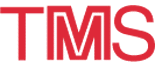 2001 Exhibition: Event Profile
---
February 11-15 · 2001 TMS ANNUAL MEETING · New Orleans, Louisiana


During the week of February 11–15, 2001, at the 130th Annual Meeting & Exhibition of The Minerals, Metals & Materials Society (TMS), you can join more than 4,000 science and engineering professionals, representing more than 70 different countries, who will come together for the opportunity to add to their own store of knowledge by capitalizing on the expertise and experience of their colleagues. More than 200 sessions and 1,000 individual presentations are scheduled. Whether your technical interests lie in precious metal extraction, aluminum processing, high-temperature superconductors, or just about any other materials field or metallurgical discipline, you will find programming that addresses your most pressing needs.
Event Profile
The TMS Annual Meeting Exhibition is a unique opportunity to market comprehensively to more than 4,500 international management and research professionals from the metals and materials community; and offers an unparalleled number of qualified attendees, educational sessions, and return on investment.

The event will feature technical symposia presenting the latest scientific and technical developments. Additionally, the meeting's award presentations, tutorial lectures, short courses, receptions, luncheons and plant tours combine to make a well-rounded meeting experience.

In today's global economy, it is crucial to reach an international audience as quickly and efficiently as possible. The TMS Exhibition is an ideal venue to make world contacts and develop strong international business relationships in materials science and metallurgy. Attendees are drawn from North America, South America, Central America, Europe, the Middle East, Asia, and the Pacific Rim.
Take a Look at the Record-Breaking Number of Planned Symposia
2001: An Odyssey of Materials in Space
Adhesion between Solid Surfaces
Alumina & Bauxite
Aluminum in Building and Structural Design Applications
Aluminum Joining—Emphasizing Laser and Friction Stir Welding
Aluminum Reduction Technology
Applications of Refractory Metals and Materials in the Processing Industries
Automotive Alloys 2001
Bauxite Residue Treatment: New Development
Carbon Technology
Cast Shop Technology
Chemistry and Electrochemistry of Corrosion and Stress Corrosion
Computational Thermodynamics and Materials Design
Current Research and Practice in Metal Injection Molding
Cyanide:Social, Industrial, and Economic Aspects
Defect Properties and Mechanical Behavior of H.C.P. Metals and Alloys
Electronic Structure and Alloy Properties-Hume Rothery Award
General Abstract Sessions
General Recycling
Granulation of Molten Materials
High Temperature Coatings-IV

High Temperature Superconductors
International Symposium on Deformation and Microstructure in Intermetallics
International Symposium on Shape Casting of Aluminum: Science and Technology
Lead-Free Solder Materials and Soldering Technologies
Light Weight Alloys for Aerospace Applications
Magnesium Technology 2001
Materials Issues in Microelectronics
Materials Processing Fundamentals
Materials & Processes for Submicron Technology
Modeling of High Temperature Alloys
Properties of Nanocrystalline Materials
Purification of Nonferrous Elements
Reactive Metals-General Sessions
Review and Optimization of Actual Copper Electrowinning Practice
Sampling, Sensors & Control for High Temperature Metallurgical Processes
Second Global Symposium on Innovations in Mat. Proc. & Manuf. of Sheet Materials
Solution Concentration and Purification in Aqueous Processing
Structural Biomaterials for the 21st Century
Synthesis of Lightweight Metals IV
Teaching and Learning Solid State Diffusion
Featured Programming by the Aluminum Association
Adding strength to the technical program for 2001, The Aluminum Association will join forces with TMS for the first time by programming the following three symposia. This programming will add an important facet to the Light Metals Program, particularly downstream aluminum processing and applications. Symposia scheduled by The Aluminum Association and the Light Metals Division of TMS include:
Aluminum in Building and Structural Design Applications
The third largest end use of aluminum in the U.S. is in construction and infrastructure applications. In addition, many applications of aluminum in transportation and other growing markets require the material to be designed for load bearing applications. Much of this design is performed in accordance with a newly revised Aluminum Association standard, the Aluminum Design Manual. Papers in this session outline the use of aluminum as a structural material, including its properties, design advantages, and applications. Submit abstracts electronically through the Conference Management System (CMS) or to: Randy Kissell, TGB Partnership 1325 Farmview Road, Hillsborough, NC 27278 USA T: (919) 644-8250; F: (919) 644-8252 E-mail: tgb@mindspring.com

Aluminum Joining— Emphasizing Laser and Friction Stir Welding
Aluminum alloys are finding expanding application in automotive structures and hang-on components and with these come new challenges for effective and efficient joining. Those challenges are being met with both new welding processes, like friction-stir welding, and with enhancements to existing processes, such as multiple-head spot welding and automated systems. In this session, we will focus on a number of these new and enhanced joining technologies, using real case studies to illustrate the degree of progress that has already been made as well as some of the potential for the future. Submit abstracts electronically through the Conference Management System (CMS) or to: Gilbert Kaufman 3662 Pevensey Drive, Columbus, OH 43220-4821 USA T: (614) 459-3949; F: (919) 644-8252 E-mail: tgb@mindspring.com

Bauxite Residue Treatment: New Developments
The treatment and use of bauxite residue (sometimes known as red mud) was the focus of an industry workshop sponsored by The Aluminum Association in late 1999. Industry representa-tives were joined by outside experts to explore approaches and establish priorities for collaborative research efforts. These deliberations have been recorded in a "Technology Roadmap for Bauxite Residue Treatment and Utilization" published by the Association. Highest priority was proposed for work on metal recovery from the residue, the removal of desilication product before it becomes waste, and the area of bauxite beneficiation. The purpose of this session is to explore ongoing R&D in the context of this roadmap.

---
The information on this page is maintained by the TMS Meetings Departmentr (mtgserv@tms.org).