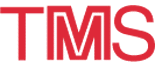 2001 TMS Annual Meeting: Short Course Description
---
February 11–15 · 2001 TMS ANNUAL MEETING · New Orleans, Louisiana
---
ABOUT THE PRESENTERS
---
Murat Tiryakioglu received his Bachelor of Science degree in Mechanical Engineering from Bogazici University in 1990. He received his Master's and Doctorate degrees in Engineering Management from the University of Missouri-Rolla in 1991 and 1993 respectively. Dr. Tiryakioglu has been active in the Board of Directors of Tiryakioglu Metal, Inc. (Istanbul, Turkey). He also worked at Boeing Commercial Airplane Group, Wichita Division, as an Advanced Technology Development Analyst. He is the founding director of the Advanced Manufacturing Institute which oversees the Heat Treatment Research Laboratory at Western Kentucky University. He is involved in research on the mechanical behavior and heat treatment of cast aluminum alloys, and also serves as a quality consultant.
---
James T. Staley Dr. James T. Staley, Sr. re-cently retired after 35 years at Alcoa in R&D and operations. There he deepened his experience in developing and applying heat treatments for aluminum alloy products. He led teams which wrote the chapters on Metallurgy of Heat Treatment and General Principles of Precipitation Hardening in Aluminum: Properties and Physical Metallurgy and Heat Treatment of Aluminum in an ASM International Metals Handbook. He continues to teach the metallurgy of heat treatment to Alcoa employees. He was awarded the James Douglas Gold Medal for distinguished achievement in nonferrous metallurgy by AIME and is a Fellow of ASM Internationsl.
---
During the week of February 11–15, 2001, 2001 TMS Annual Meeting & Exhibition will take place in New Orleans, Louisiana. The Hilton New Orleans Riverside Hotel will be the headquarters hotel for the event. All conference events, including registration, technical sessions, and the exhibition will take place at the Ernest N. Morial Convention Center.

To register for a course, please use the secure on-line registration form or download the registration form in portable document format. All courses will be held at the Hilton New Orleans Riverside Hotel the weekend prior to the meeting, Saturday and Sunday, February 10-11, 2001.
Heat Treatment of Wrought and Cast Aluminum Alloys
Presented by: Murat Tiryakioglu, Western Kentucky University, and James T. Staley, Consultant

Date: Saturday, February 10, 2001 and Sunday, February 11, 2001
Time: 8:30 a.m.–5:00 p.m.
Who Should Attend: This 2 day course is intended for metallurgists, engineers, and technicians employed in either research or operations at facilities where cast or wrought aluminum alloy products are heat treated. Operations both at producers and users will be covered.
Course Overview: The course combines theory with many practical examples. Strengthening mechanisms in aluminum alloy products are first reviewed. Then the general principles of precipitation hardening including phase diagrams are discussed. This is followed by an overview of the metallurgy of heat treatment. The hardening precipitates in the major alloys will be identified. A major element of the course is a description of how to use simple kinetic equations to predict effects of quenching and aging on properties. Graphical computer programs that illustrate these points will be demonstrated.

Contents of the course include solution heat treatment of castings with emphasis on homogenization and rounding of Si particles and effects of time and temperature. Discussion of the important step of quenching will include quench sensitivity; water quenching and geometry; and effects of quench on residual stress, distortion, corrosion, strength, and fracture toughness. Examples will be taken from 3XX, 2XXX, 7XXX, and 6XXX alloys. A method of predicting the properties using a Time-Temperature- Property C-Curve and a cooling curve will be described, and the difference between T-T-P and C-C-P (Continuous Cooling Property) Curves will be explained. Interactions between quenching and aging will also be covered. Examples of natural aging and ef-fects of time and temperature of artificial aging will then be discussed. Examples of the contrasting effects of cold work prior to aging 2XXX and 7XXX alloy products will be shown and reasons for the behaviors discussed. Multi-step aging treatments will also be discussed with emphasis on T7 aging of 7XXX alloy products and low-high temperature ag-ing of Al-Si castings.

Sponsored by: TMS Light Metals Division
---
Note: A tax deduction can be taken for all expenses of continuing education (including registration fees, travel, meals, and lodging) undertaken to maintain and improve professional skills. For more information concerning applicability, contact your local Internal Revenue Service office.
---
The information on this page is maintained by Christina Raabe (raabe@tms.org).